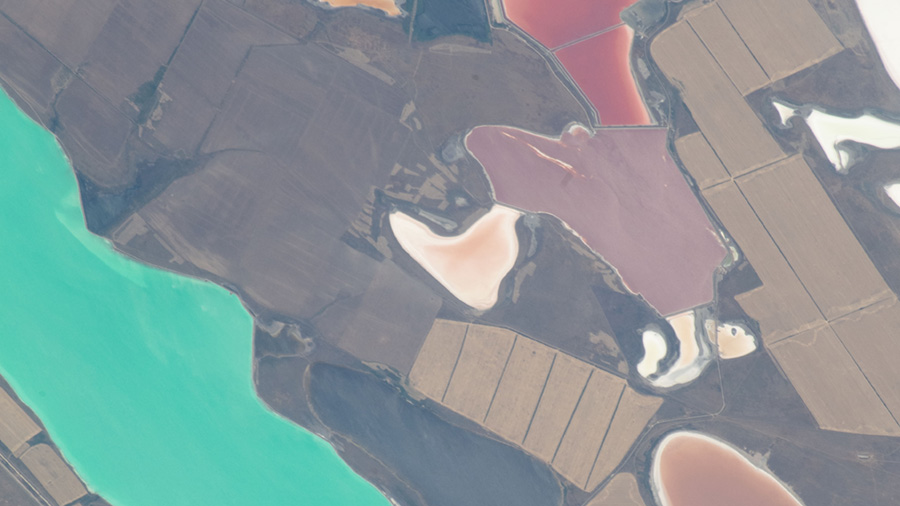 Today's science activities aboard the International Space Station are looking to improve cancer therapies and benefit cement processing on Earth. Meanwhile, two astronauts are practicing to capture the SpaceX Dragon cargo craft next week.
Cancer research in space can unlock positive benefits that are cloaked by Earth's gravity possibly leading to advanced therapies. Flight Engineer Serena Auñón-Chancellor is preparing for the Angiex Cancer Therapy experiment which will be delivered aboard the SpaceX Dragon. She is setting up the Microgravity Science Glovebox for the study that may lead to safer, more effective vascular-targeted drugs without animal testing.
Flight Engineer Ricky Arnold mixed cement samples today for stowage and future analysis on Earth. Studying how cement reacts in space during the hardening process may help engineers better understand its microstructure and material properties. Observations could improve cement processing techniques on Earth and lead to the design of safer, lightweight space habitats.
Arnold will lead Monday morning's capture of the SpaceX Dragon when he commands the Canadarm2 to grapple the space freighter Monday at 7 a.m. EDT. Commander Drew Feustel will back him up in the Cupola monitoring its approach and rendezvous. The duo set up the Cupola today and practiced the robotic maneuvers they will use to capture Dragon when it reaches a point about 10 meters from the station.
NASA TV begins its live broadcast Friday at 5:15 a.m. EDT of Dragon's launch aboard the SpaceX Falcon 9 rocket. Dragon will blast off at 5:42 a.m. from the Kennedy Space Center on a three-day trip to the orbital lab carrying almost six thousand pounds of new science experiments, crew supplies and space station hardware. NASA TV will be back on the air Monday at 5:30 a.m. covering Dragon's approach and rendezvous and again at 9 a.m. for Dragon's installation to the Harmony module.
---
Get weekly video highlights at: http://jscfeatures.jsc.nasa.gov/videoupdate/