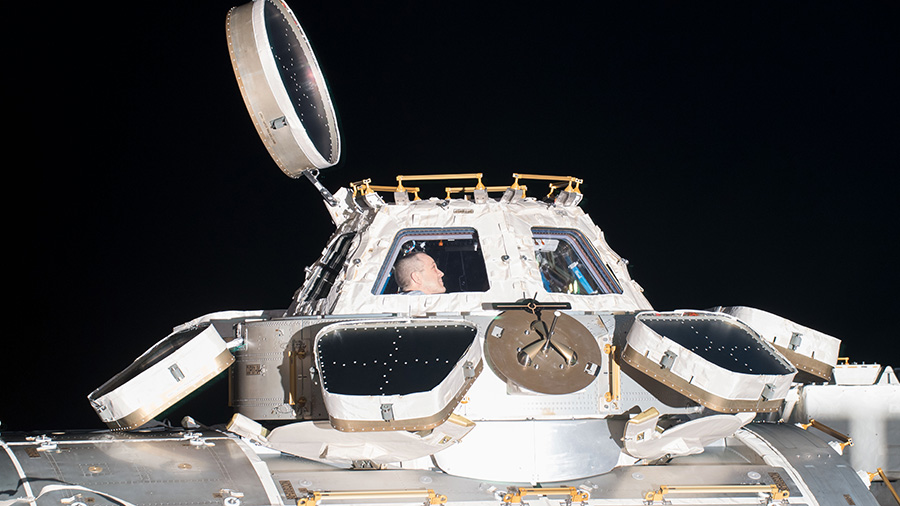 The Expedition 56 crew members explored a variety of microgravity science today potentially improving the lives of people on Earth and astronauts in space. The orbital residents are also unpacking a new resupply ship and getting ready for the departure of another.
Cancer research is taking place aboard the International Space Station possibly leading to safer, more effective therapies. Flight Engineer Serena Auñón-Chancellor contributed to that research today by examining endothelial cells through a microscope for the AngieX Cancer Therapy study. AngieX is seeking a better model in space to test a treatment that targets tumor cells and blood vessels.
She also teamed up with Commander Drew Feustel imaging biological samples in a microscope for the Micro-11 fertility study. The experiment is researching whether successful reproduction is possible off the Earth.
The Northrop Grumman Cygnus space freighter has been packed full of trash and is due to leave the space station Sunday morning. Flight Engineer Alexander Gerst will command the Canadarm2 robotic arm to release Cygnus at 8:35 a.m. EDT as Auñón-Chancellor backs him up.  It will orbit Earth until July 30 for engineering studies before burning up harmlessly over the Pacific Ocean.
Cosmonauts Oleg Artemyev and Sergey Prokopyev were back at work unpacking cargo delivered Monday aboard the new Progress 70 cargo craft. The 70P will stay at the station's Pirs docking compartment until January.