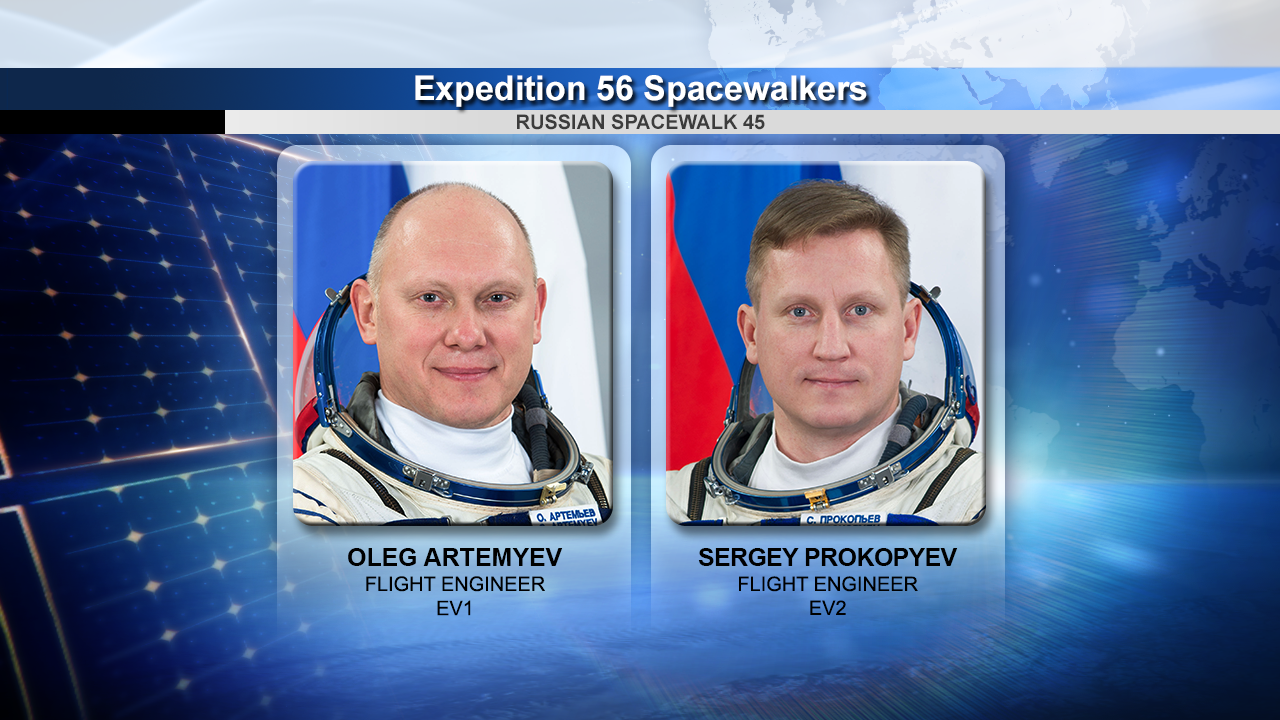 Expedition 56 Flight Engineers Oleg Artemyev and Sergey Prokopyev of the Russian space agency Roscosmos began a spacewalk when they opened the hatch of the Pirs docking compartment of the International Space Station at 12:17 p.m. EDT.
Artemyev will be designated extravehicular crew member 1 (EV1) for the spacewalk wearing the Russian Orlan spacesuit with red stripes. Prokopyev will be extravehicular crew member 2 (EV2) wearing the Russian Orlan spacesuit with blue stripes.
Coverage of the spacewalk continues on NASA Television and the agency's website. Views from a camera on Artemyev's helmet are designated with the number 20, and Prokopyev's is labeled with the number 18.
Learn more about station activities by following @space_station and @ISS_Research on Twitter as well as the ISS Facebook and ISS Instagram accounts.