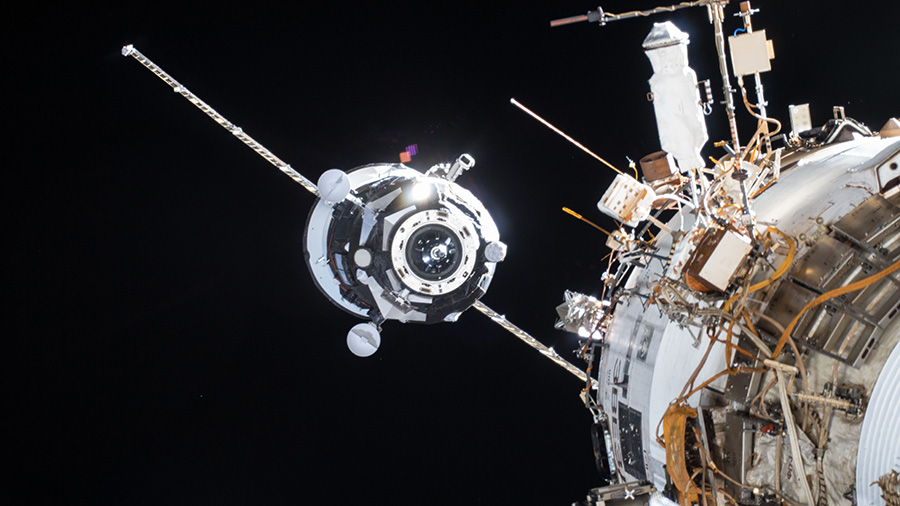 Loaded with trash, the Russian Progress 69 cargo craft undocked from the aft port of the Zvezda Service Module at 9:16 p.m. CDT, 10:16 p.m. EDT, completing a six-month delivery run to the International Space Station.
The unpiloted Progress will move to a safe distance from the orbital laboratory for a week's worth of engineering tests by Russian flight controllers before it is commanded to deorbit next Wednesday night. It will then burn up harmlessly in the Earth's atmosphere over the Pacific Ocean.
The next Progress cargo ship to launch from the Baikonur Cosmodrome in Kazakhstan, Progress 71, is scheduled in late October.