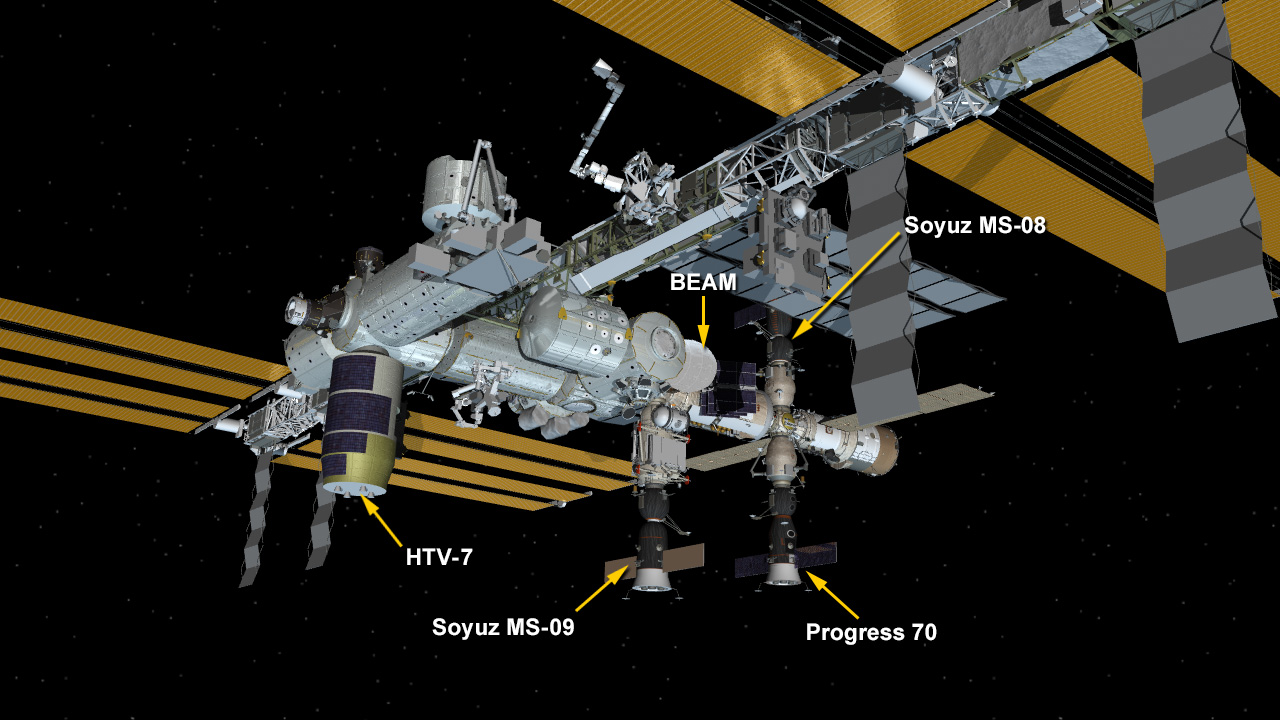 Ground controllers successfully installed the Japan Aerospace Exploration Agency (JAXA) Kounotori 7 H-II Transfer Vehicle (HTV-7) to the International Space Station's Earth-facing port of the Harmony module at 10:09 a.m. EDT.
The spacecraft's arrival supports the crew members' research off the Earth to benefit the Earth. The cargo spacecraft began its trip on an H-IIB rocket at 1:52 p.m. EDT (2:52 a.m. Japan time) on Saturday, Sat. 22 from the Tanegashima Space Center in southern Japan.
The early Thursday morning cargo delivery includes more than five tons of supplies, water, spare parts and experiments for the crew aboard the International Space Station. The spacecraft also is carrying a half dozen new lithium-ion batteries to continue upgrades to the station's power system.
For updates about the crew's activities on the unique orbiting laboratory, visit: https://blogs.nasa.gov/spacestation/. Get breaking news, images and features from the station on Instagram at: @iss and on Twitter @Space_Station and @ISS_Research.