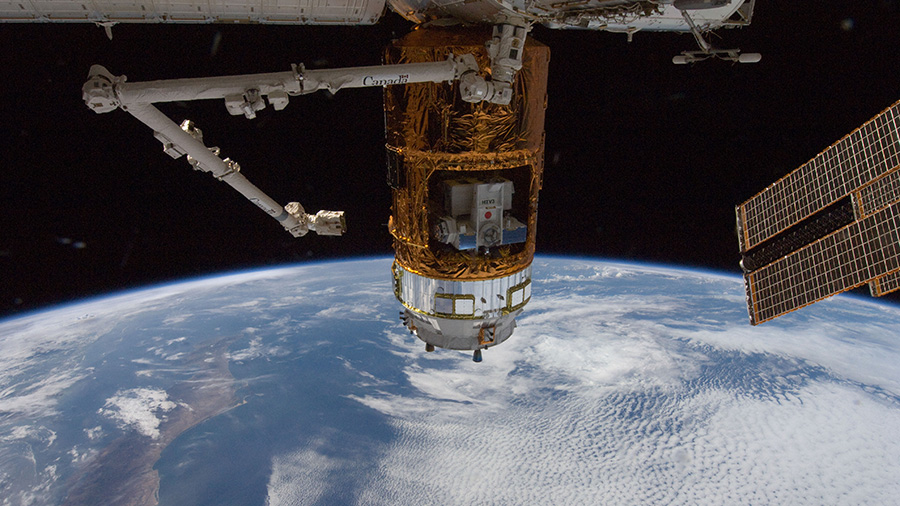 The Japan Aerospace Exploration Agency (JAXA) has rescheduled the launch of a cargo spacecraft from the Tanegashima Space Center in southern Japan to 4:59 p.m. EDT Friday, Sept. 14 (5:59 a.m. Sept. 15 Japan standard time). Live coverage of the launch will begin at 4:30 p.m. on NASA Television and the agency's website.
The unpiloted H-II Transfer Vehicle-7 (HTV-7) is loaded with more than five tons of supplies, water, spare parts and experiments for the crew aboard the International Space Station.
NASA also will provide live coverage of the arrival of HTV-7 at the space station Tuesday, Sept. 18 beginning at 5:45 a.m. ET. Capture is scheduled for around 7:25 a.m. After a break, NASA TV coverage will resume at 10 a.m. for spacecraft installation to the space station's Harmony module.
For updates about the crew's activities on the unique orbiting laboratory, visit: https://blogs.nasa.gov/spacestation/. Get breaking news, images and features from the station on Instagram at: @iss and on Twitter @Space_Station and @ISS_Research.