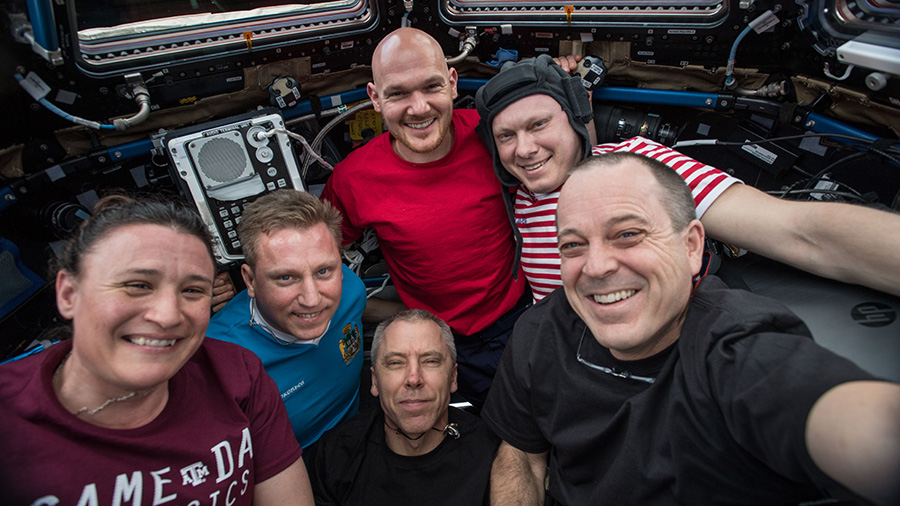 A European astronaut has taken command of the International Space Station for the second time since 2009. Alexander Gerst of ESA (European Space Agency) accepted control of the orbital lab today from NASA astronaut and Expedition 56 Commander Drew Feustel.
Feustel is returning to Earth Thursday at 7:45 a.m. EDT with fellow crew members Ricky Arnold and Oleg Artemyev ending a 197-day stay in space. The trio will undock Thursday at 3:57 a.m. in their Soyuz MS-08 crew ship leaving behind German astronaut Gerst to begin his command with Expedition 57 Flight Engineers Serena Auñón-Chancellor and Sergey Prokopyev.
This is Gerst's second stay aboard the space station and his first command. He is the second European to command the outpost after Belgian astronaut Frank De Winne.
NASA TV's live coverage of the Expedition 56 departure activities begins Thursday at 12:30 a.m. when the homebound trio says goodbye and the Soyuz hatches close at 12:55 a.m. NASA TV will come back on air at 3:30 a.m. for the undocking and then return at 6:30 a.m. for the deorbit burn and landing coverage.
---
Get weekly video highlights at: http://jscfeatures.jsc.nasa.gov/videoupdate/