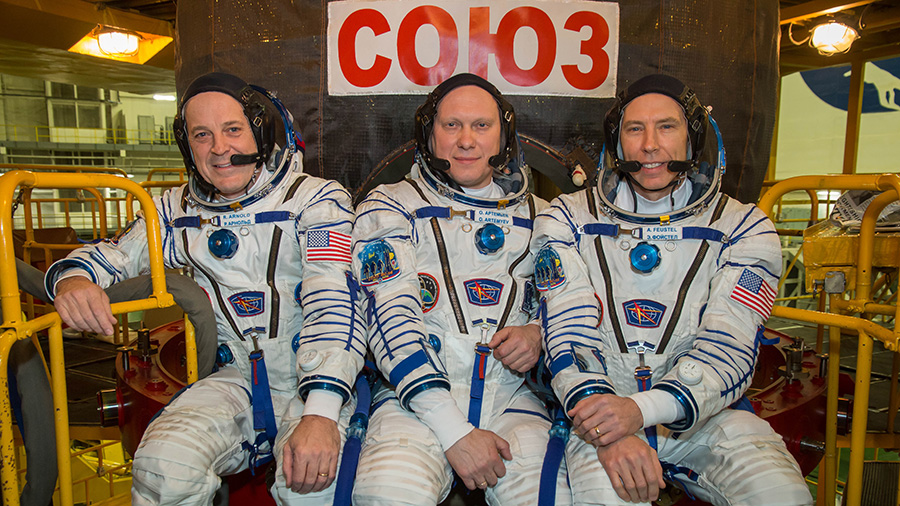 At 1:06 a.m. EDT, the hatches were closed between the Soyuz spacecraft and the International Space Station in preparation for undocking. Expedition 56 Commander Drew Feustel and Flight Engineer Ricky Arnold of NASA, along with Flight Engineer and Soyuz Commander Oleg Artemyev of the Russian space agency Roscosmos, are scheduled to undock their Soyuz at 3:57 a.m.
Their landing in Kazakhstan is targeted for approximately 7:45 a.m. (5:45 p.m. Kazakhstan time) and will conclude a 197-day mission spanning 3,152 orbits of Earth and a journey of 83.4 million miles.
For more information about the International Space Station, visit www.nasa.gov/station.
---
Get weekly video highlights at: http://jscfeatures.jsc.nasa.gov/videoupdate/