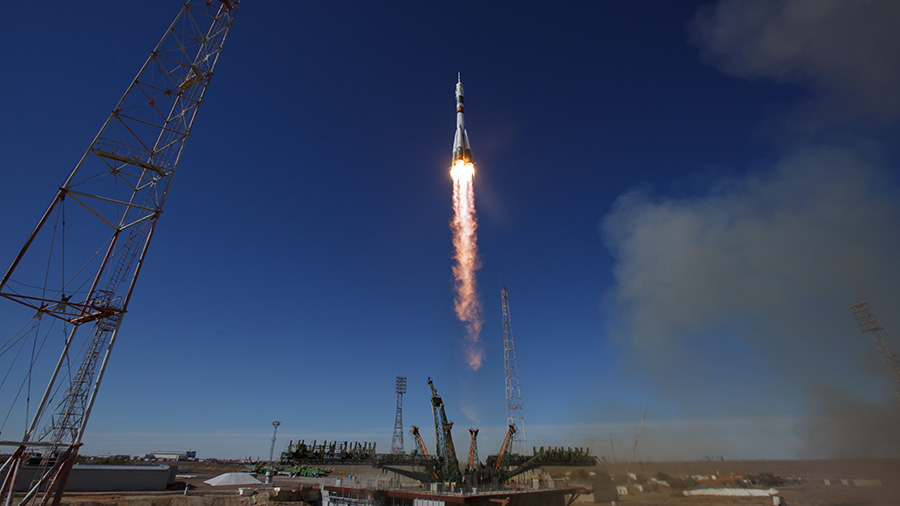 NASA is working closely with its International Space Station partner Roscosmos to move forward on crew launch plans. Roscosmos plans to launch the Progress 71 resupply mission on Nov. 16, and is targeting the launch of the Expedition 58 crew including NASA astronaut Anne McClain for Dec. 3, pending the outcome of the flight readiness review.
Roscosmos completed an investigation into the loss of a Soyuz rocket last month that led to a suspension of Russian rocket launches to the station. One of four first stage rocket engines abnormally separated and hit the second stage rocket that led to the loss of stabilization of the Soyuz on Oct. 11. A statement from Roscosmos describes the cause…
"The reason for the abnormal separation is the non-opening of the nozzle cap of the "D" block oxidizer tank because of the deformation of the stem of the separation contact sensor (bending on 6 ˚ 45 '), which was admitted when assembling the "package" at the Baikonur Cosmodrome. The cause of the LV accident is of operational nature and extends to the backlog of the "Soyuz" type LV "package"."
Japan also announced today the release of its H-II Transfer Vehicle-7 (HTV-7) resupply ship, also called the Kounotori, from the station's Harmony module. Commander Alexander Gerst will command the Canadarm2 robotic arm to release Kounotori Nov. 7 at 10:50 a.m. EDT as Flight Engineer Serena Auñón-Chancellor supports him.