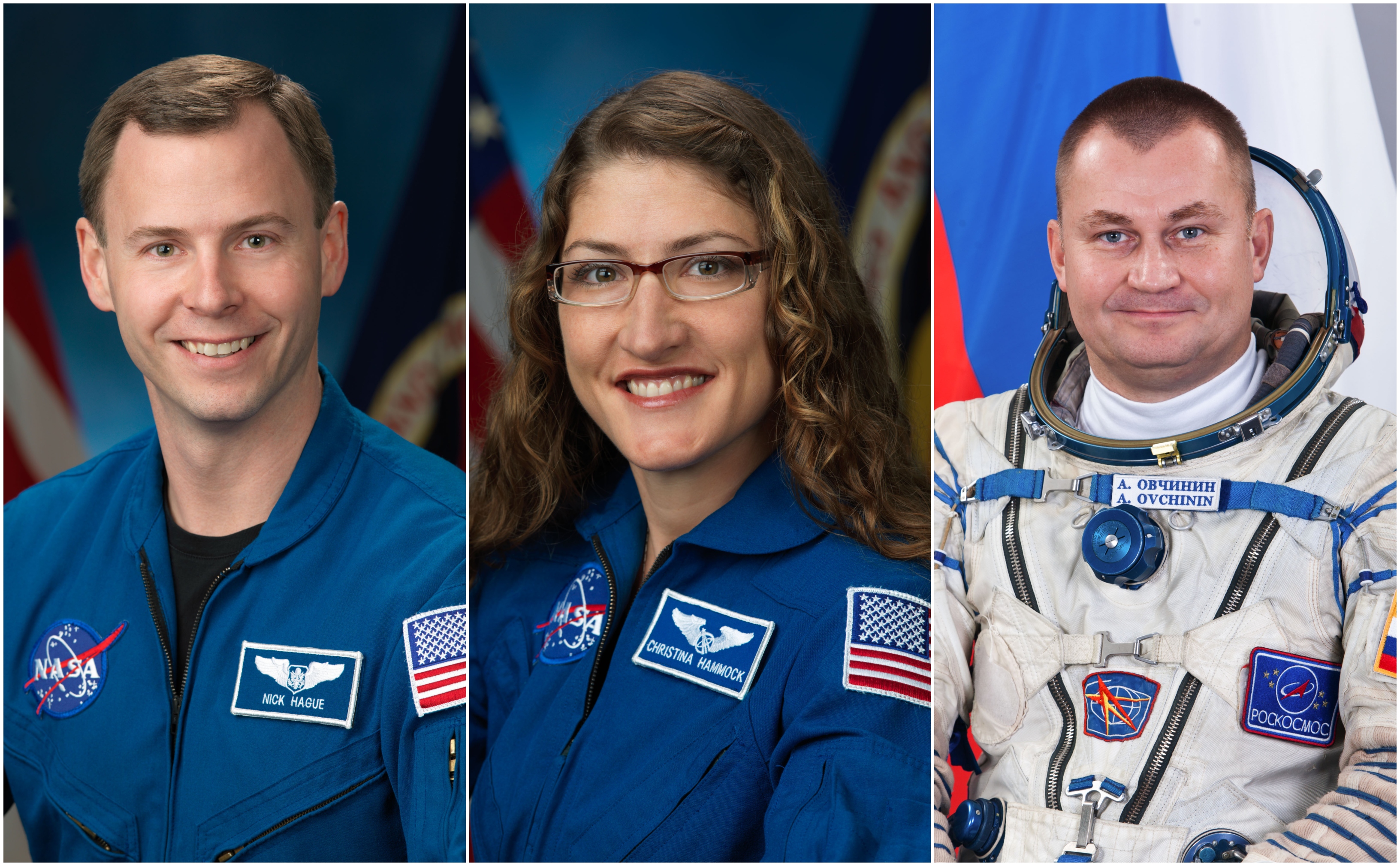 At the post-launch news conference for the Expedition 58 crew, Roscosmos and NASA officials announced that NASA astronaut Nick Hague and cosmonaut Alexey Ovchinin of Roscosmos, who were forced to abort their recent mission Oct. 11 to the International Space Station, are now scheduled to launch again Feb. 28, 2019, from the Baikonour Cosmodrome in Kazakhstan.
Hague, Ovchinin and NASA astronaut Christina Hammock Koch will launch aboard the Russian Soyuz MS-12 spacecraft and join NASA astronaut Anne McClain, David Saint-Jacques of the Canadian Space Agency, and Oleg Konenenko of Roscosmos as station's Expedition 59 crew.
Hague and Koch will serve as flight engineers for Expeditions 59 and 60. Ovchinin will serve as a flight engineer on Expedition 59 and the commander of Expedition 60. The trio will return to Earth in October 2019 as members of Expedition 60.
All three crew members will participate in a news conference at 2 p.m. Wednesday, Dec. 12, at NASA's Johnson Space Center in Houston that will air live on NASA TV and the agency's website.
This will be Koch's first spaceflight. Flight dynamics specialists determined Hague and Ovchinin achieved enough altitude on their aborted climb to orbit to qualify for previous spaceflight status, making this Hague's second spaceflight and Ovchinin's third.
For continued coverage and more information about the mission, visit: https://blogs.nasa.gov/spacestation/. Get space station news, images and features via social media on Instagram at: @iss, ISS on Facebook, and on Twitter @Space_Station and @ISS_Research.