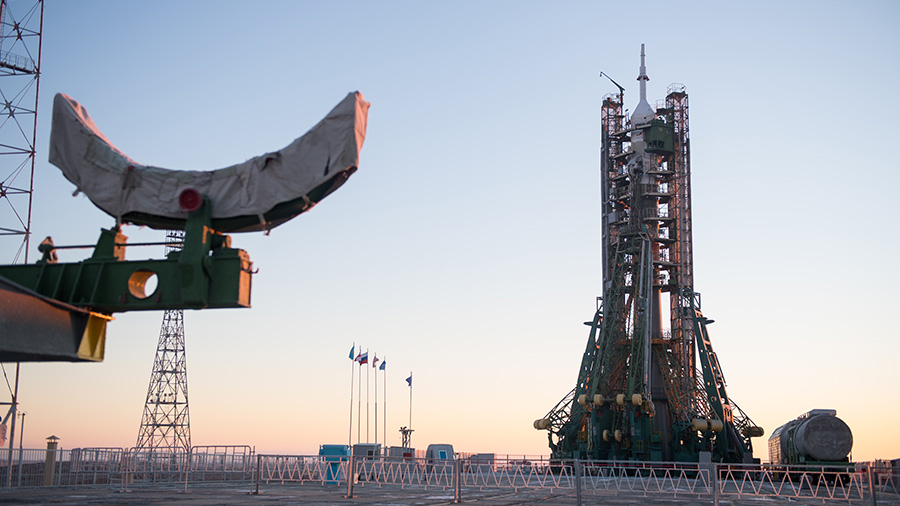 Live launch coverage is underway on NASA Television and the agency's website for the targeted lift off at 6:31 a.m. EST (5:31 p.m. in Baikonur) of a Soyuz spacecraft from the Baikonur Cosmodrome in Kazakhstan. NASA astronaut Anne McClain, David Saint-Jacques of the Canadian Space Agency, and Oleg Konenenko of the Russian space agency Roscosmos will begin a six-hour journey to the International Space Station.
The three will join Expedition 57 Commander Alexander Gerst of ESA (European Space Agency), Serena Auñón-Chancellor of NASA, and Sergey Prokopyev of Roscosmos. The crew members will continue important research experiments in fields such as biology, Earth science, human research, physical sciences and technology development.
This is the first spaceflight for both McClain and Saint-Jacques and the fourth trip to the space station for Kononenko.
For launch coverage and more information about the mission, visit: https://blogs.nasa.gov/spacestation/. Get space station news, images and features via social media on Instagram at: @iss, ISS on Facebook, and on Twitter @Space_Station and @ISS_Research.