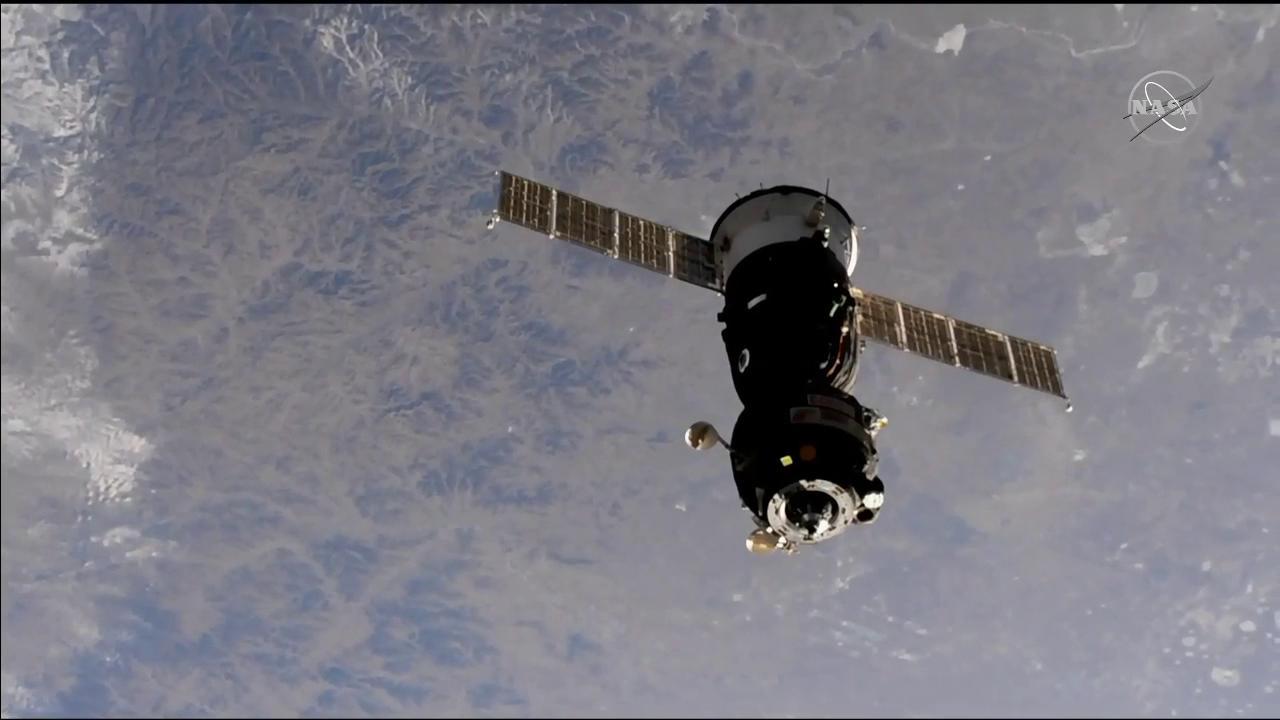 NASA Flight Engineer Serena Auñón-Chancellor, Expedition 57 Commander Alexander Gerst of ESA (European Space Agency) and Soyuz commander Sergey Prokopyev of the Russian space agency Roscosmos undocked from the International Space Station at 8:40 p.m. EST to begin their trip home.
Deorbit burn is scheduled for approximately 11:10 p.m., with landing in Kazakhstan targeted for 12:03 a.m. Thursday (11:03 p.m. local time). NASA will resume coverage on TV and online at 10:45 p.m. for deorbit burn and landing.
At the time of undocking, Expedition 58 began aboard the space station under the command of Roscosmos' Oleg Kononenko. Along with his crewmates Anne McClain of NASA and David Saint-Jacques of the Canadian Space Agency, the three-person crew will operate the station for a little more than two months.
Nick Hague and Christina Koch of NASA and Alexey Ovchinin of Roscosmos will launch aboard Soyuz MS-12 Feb. 28, from the Baikonur Cosmodrome in Kazakhstan, to join their fellow crewmates following a six-hour journey. Expedition 59 will begin when the new trio docks to the space station.
For landing coverage and more information about the mission, visit: https://blogs-stage-old.nasawestprime.com/spacestation/. Get space station news, images and features via social media on Instagram at: @iss, ISS on Facebook, and on Twitter @Space_Station and @ISS_Research.