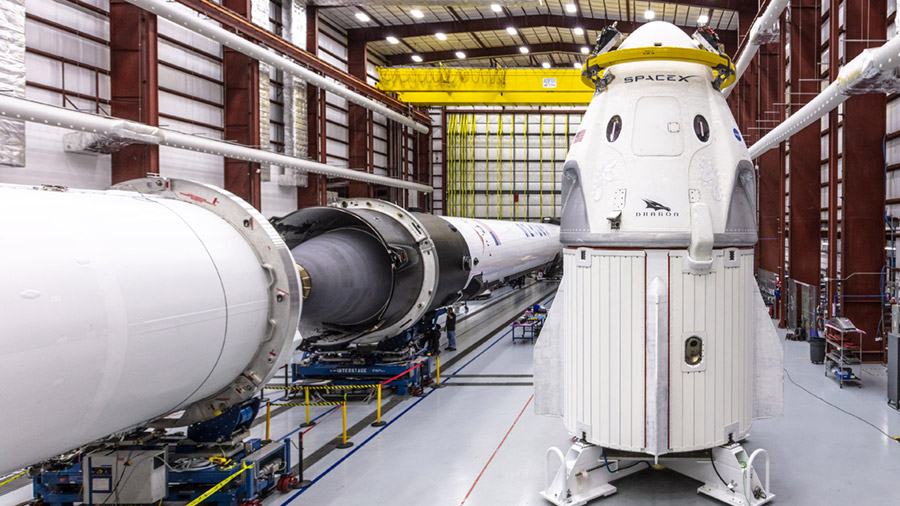 The Expedition 58 crew continued filming in virtual reality onboard the International Space Station today. The orbital residents also conducted behavior tests and eye checks throughout Thursday while preparing for the first U.S. commercial crew vehicle mission.
NASA astronaut Anne McClain logged into specialized software for a test session with the Behavioral Core Measures study. The neuropsychological test measures cognition as an astronaut conducts simulated robotic activities on a laptop computer.
Afterward, she joined Canadian Space Agency (CSA) astronaut David Saint-Jacques for eye checks in the Harmony module at the end of the day. The two swapped Crew Medical Officer roles and scanned each other's eyes using optical tomography coherence gear. Both astronauts started the day with a standard vision test in the Destiny lab module reading characters from an eye chart.
Saint-Jacques then set up a virtual reality camera in the cupola, the station's "window to the world." The high-tech space footage will be used to create a short cinematic, immersive film for audiences on Earth. The CSA astronaut also activated a camera to capture imagery for the Meteor space-based observation study.
The astronauts are also counting down to Sunday's arrival of the first U.S. commercial crew vehicle on the SpaceX DM-1 mission. The uncrewed SpaceX Crew Dragon will launch from Kennedy Space Center at 2:49 a.m. EST Saturday. McClain and Saint-Jacques will greet the Crew Dragon after it docks to the Harmony module's International Docking Adapter Sunday around 6 a.m.