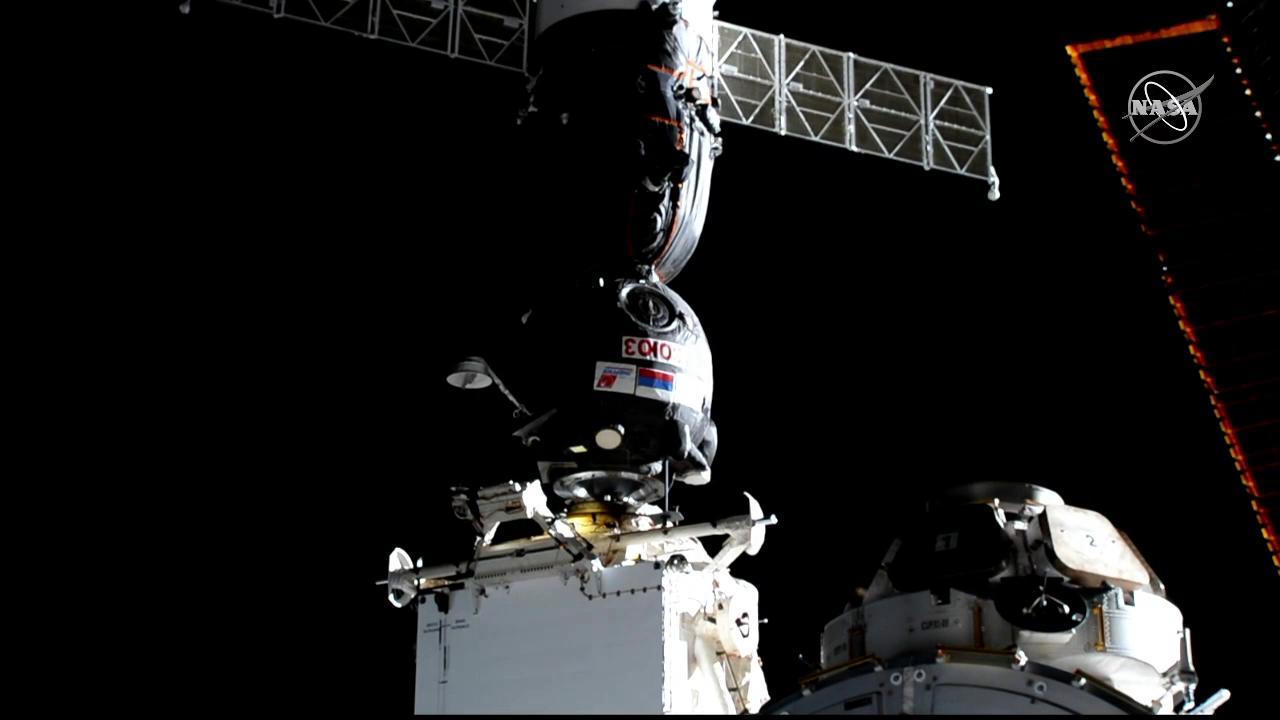 The Soyuz spacecraft carrying NASA astronauts Nick Hague and Christina Koch, and cosmonaut Alexey Ovchinin of Roscosmos docked to the International Space Station at 9:01 p.m. EDT while both spacecraft were flying about 250 miles over the Pacific Ocean just west of Peru. Expedition 59 officially began at the time of docking.
Aboard the space station, NASA astronaut Anne McClain, Expedition 59 Commander Oleg Kononenko of Roscosmos, and David Saint-Jacques of the Canadian Space Agency will welcome the new crew members when the hatches between the two spacecraft are opened following standard pressurization and leak checks.
The crew members will spend more than six months conducting about 250 science investigations in fields such as biology, Earth science, human research, physical sciences, and technology development. Seventy-five of the investigations are new and have never been performed in space. Some of the investigations are sponsored by the U.S. National Laboratory on the space station, which Congress designated in 2005 to maximize its use for improving quality of life on Earth.
Highlights of upcoming investigations the crew will support include devices that mimic the structure and function of human organs, free-flying robots, and an instrument to measure Earth's distribution of carbon dioxide.
Watch the hatch opening and welcome ceremony to follow live on NASA TV and the agency's website beginning at 10:30 p.m.
Learn more about station activities by following the space station blog, @space_station and @ISS_Research on Twitter as well as the ISS Facebook and ISS Instagram accounts.