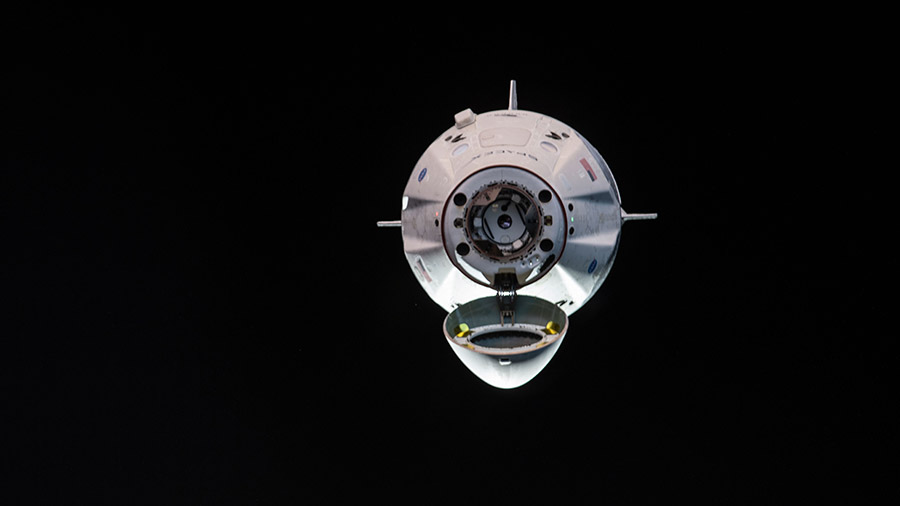 The SpaceX Crew Dragon's hatch is closed and the stage is set for the Commercial Crew Program's first undocking and return to Earth Friday. As NASA and SpaceX get ready for Friday's splashdown, the Expedition 58 crew continued exploring a variety of space physics phenomena aboard the International Space Station.
The uncrewed SpaceX DM-1 mission has one final milestone and that is the safe return to Earth with a splashdown in the Atlantic Ocean around 8:45 a.m. EST Friday. The Crew Dragon will undock Friday at 2:31 a.m. from the Harmony module's international docking adapter. NASA TV will broadcast the departure and return activities live.
The first commercial crew vehicle from SpaceX will be bringing back over 330 pounds of science gear, crew supplies and station hardware. It delivered almost 450 pounds of materials to resupply the station crew on March 3.
Science took precedence as usual aboard the orbital lab today as SpaceX prepares to welcome its Crew Dragon back on Earth.
NASA astronaut Anne McClain spent Thursday morning setting up hardware to explore ways to improve the production of higher-quality semiconductor crystals. Afterward, she relocated the Alpha Magnetic Spectrometer laptop computer that researches cosmic rays and antimatter from the Destiny lab module to the Columbus lab module.
Commander Oleg Kononenko worked throughout the day on a Russian-European experiment researching plasma physics. The Plasma Krystal-4 study observes plasma crystal formation that could inform future research and spacecraft designs.