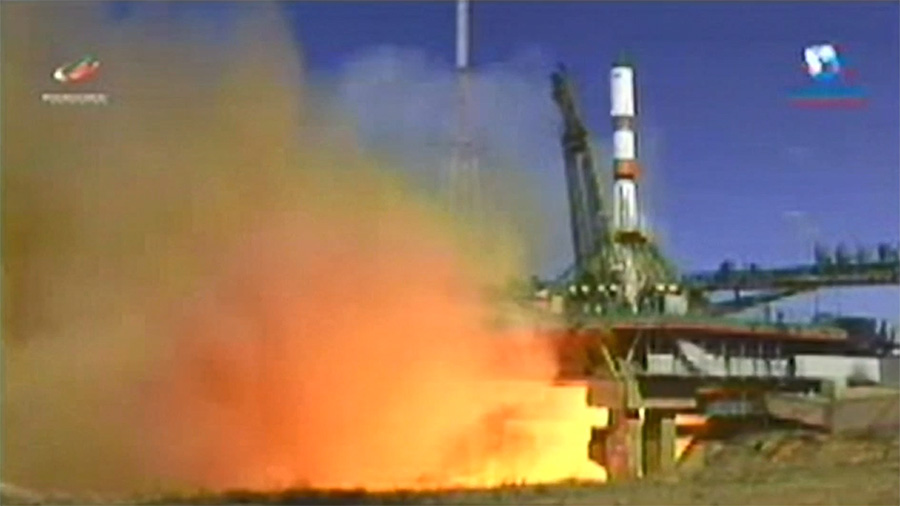 Carrying more than three-and-a-half tons of food, fuel and supplies for the International Space Station crew, the unpiloted Russian Progress 72 cargo spacecraft launched at 7:01 a.m. EDT (4:01 p.m. Baikonur time) from the Baikonur Cosmodrome in Kazakhstan.
The resupply ship reached preliminary orbit and deployed its solar arrays and navigational antennas as planned. Following a 2-orbit rendezvous, the Russian cargo craft will dock to the orbiting laboratory at 10:25 a.m. NASA Television coverage of rendezvous and docking will begin at 9:45 a.m.
Progress 72 will remain docked at the station for about three months before departing in July for its deorbit in Earth's atmosphere.
The Progress is the first of three cargo resupply ships delivering supplies to the six crewmembers aboard the space station this month. Northrop Grumman's Antares rocket with its Cygnus cargo spacecraft will launch from Pad 0A of Virginia Space's Mid-Atlantic Regional Spaceport at NASA's Wallops Flight Facility on Virginia's Eastern Shore on April 17. SpaceX's Falcon 9 rocket and cargo Dragon spacecraft is scheduled to launch from Launch Complex 40 on Cape Canaveral Air Force Station in Florida the following week.
Learn more about station activities by following @space_station and @ISS_Research Twitter as well as the ISS Facebook and ISS Instagram accounts.