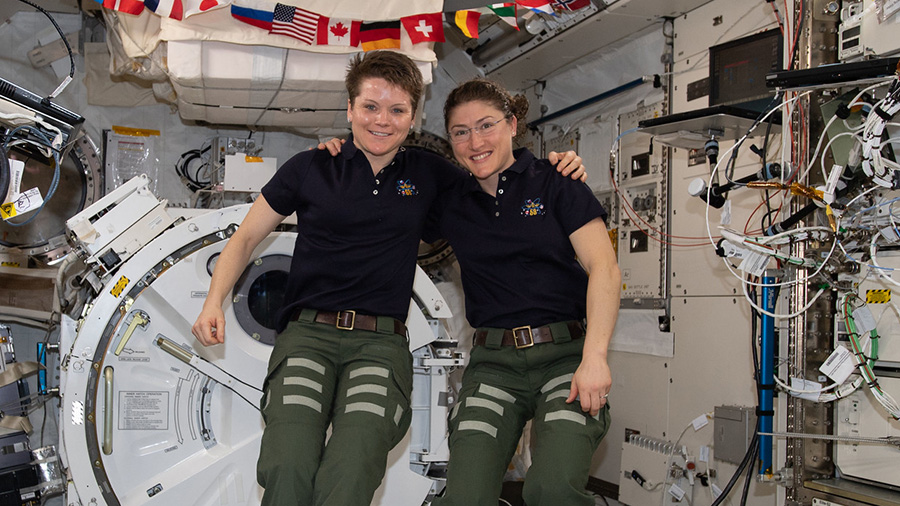 The Cygnus space freighter is on orbit today and refining its approach to the International Space Station following its launch from Virginia Thursday afternoon. Meanwhile, the Expedition 59 crew is juggling a variety of science and maintenance activities today before Friday morning's space shipment arrives.
Astronaut Anne McClain, with Flight Engineer David Saint-Jacques as her back up, will capture Cygnus with the Canadarm2 robotic arm around 5:30 a.m. Friday. Ground controllers will take over afterward and remotely install Cygnus to the Unity module where it will stay until the end of July.
Cygnus is packed with about 7,600 pounds of science, supplies and crew hardware to replenish the orbital lab. Among its science payloads are mice, free-flying robots and a host of other experiments and research gear. The astronauts set up hardware today that will house the rodents and enable research into how the immune system responds to microgravity. The crew will also test the ability of tiny, autonomous robots to provide assistance with routine space chores and lab monitoring.
Flight Engineers Nick Hague and Christina Koch started Thursday collecting and spinning blood and urine samples for ongoing human research. McClain checked out cables for the Electrostatic Levitation Furnace while Saint-Jacques installed sample plates on a specialized microscope called the Light Microscopy Module.
Commander Oleg Kononenko and fellow cosmonaut Alexey Ovchinin worked throughout the day on Russian life support maintenance.  Ovchinin also researched enzyme behavior in space and photographed plants for a botany investigation.