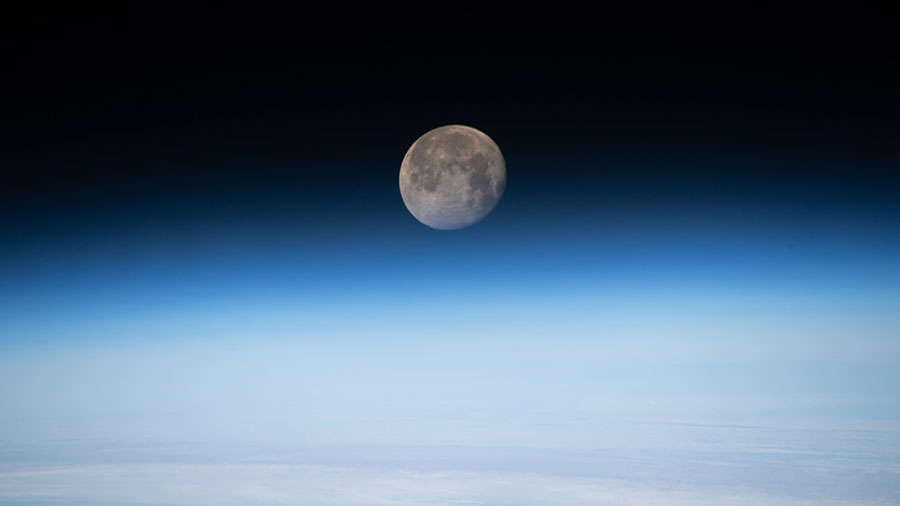 The Expedition 59 crew spent the majority of Tuesday conducting space experiments and setting up research hardware. The International Space Station residents are also continuing to unpack a pair of recently arrived cargo ships while training for the next U.S. cargo mission.
The weightless conditions of microgravity pull fluids towards an astronaut's head causing a common space phenomenon sometimes called "puffy-face." Flight Engineer Nick Hague of NASA spent the morning collecting and stowing his blood, urine and saliva samples for the long-running Fluid Shifts study. The research observes and seeks to reverse the upward flow of fluids causing increased head and eye pressure that concerns flight surgeons.
NASA astronaut Christina Koch set up hardware in the Destiny lab module to begin researching the feasibility of manufacturing fiber optic cable in space. The Space Fibers study takes place inside the Microgravity Science Glovebox and will explore a blend of materials more transparent than silica-based glass.
A new materials exposure experiment is ready for deployment outside Japan's Kibo lab module. NASA astronaut Anne McClain installed the MISSE-FF gear inside Kibo's airlock before depressurizing the unit. Robotics controllers will deploy the exposed sample trays outside the airlock. The study will help scientists understand how radiation, the vacuum of space and micrometeoroids affect a variety of materials.
Canadian Space Agency astronaut David Saint-Jacques is training for his role to capture the next SpaceX Dragon cargo craft. Hague joined him today for the robotics training and will back him up in the cupola. Dragon is scheduled to launch April 30 from Florida and take a two-day trip to the station where it will be grappled with the Canadarm2 robotic arm and installed to the Harmony module.
Commander Oleg Kononenko helped attach sensors to Flight Engineer Alexey Ovchinin as the duo researched cardiovascular activity during exercise in space. Kononenko went on to replace smoke detectors as Ovchinin worked on life support maintenance.