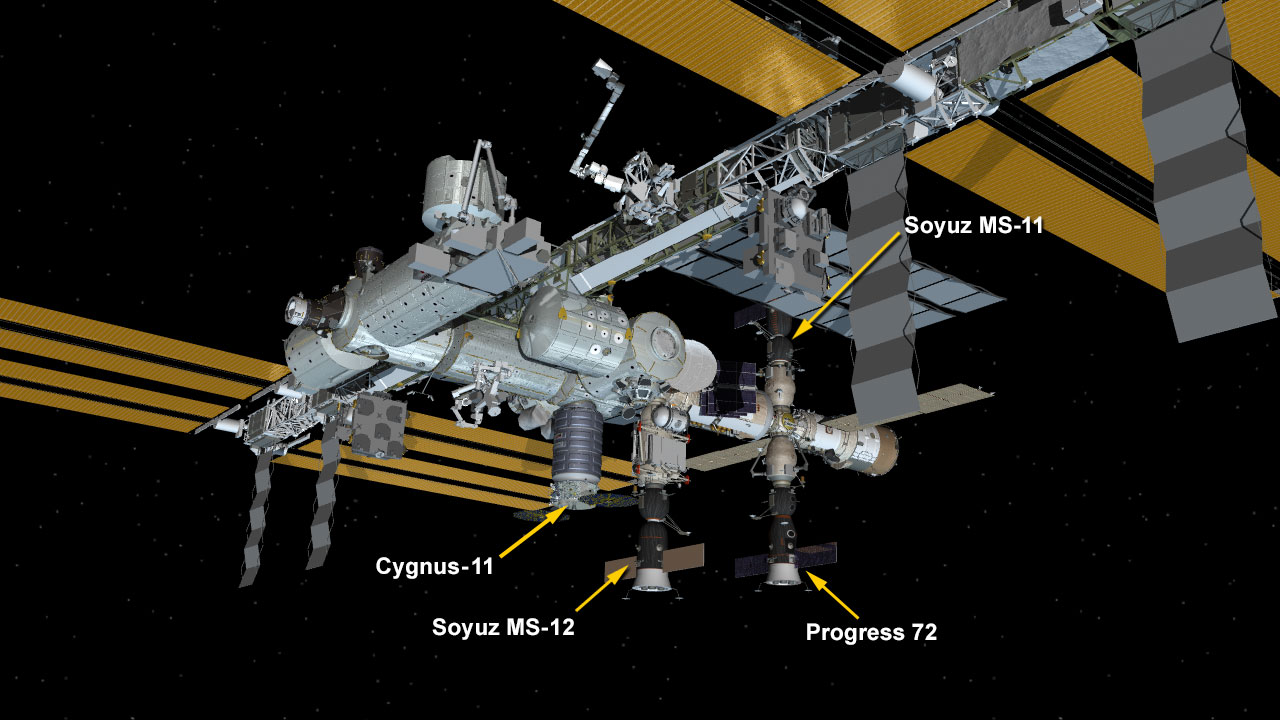 A pair of U.S. and Russian resupply ships have departed the International Space Station this week. Russia's Progress 71 (71P) cargo craft undocked this morning and the SpaceX Dragon returned to Earth Monday.
The 71P, packed with trash and unused hardware, undocked from the aft end of the Zvezda service module today at 3:40 a.m. EDT. It reentered Earth's atmosphere and safely burned up over a remote portion of the Pacific Ocean. This completes a mission that began when the 71P launched Nov. 16 and delivered almost three tons of cargo two days later to the Expedition 57 crew.
Amidst all the cargo transfers and spaceship departures, the Expedition 59 crew found time for continuing space research. Monday saw astronauts David Saint-Jacques and Christina Koch explore the possibility of fueling satellites in space and separating gases and fluids in advanced life support systems. Flight Engineer Anne McClain cleaned an incubator after the completion of an experiment that observed altered gene expressions occurring in space.
Today, the crew is conducting a variety of biomedical research and space botany.
NASA astronaut Nick Hague examined the eyes of cosmonauts Oleg Kononenko and Alexey Ovchinin today using optical coherence tomography hardware. Saint-Jacques had his leg artery remotely scanned by a doctor on the ground studying cardiovascular health in space.
Koch set up botany hardware today in Europe's Columbus laboratory module for ongoing research into growing a continuous supply of fresh food in space. McClain continued incubator closeout activities in Japan's Kibo laboratory module.