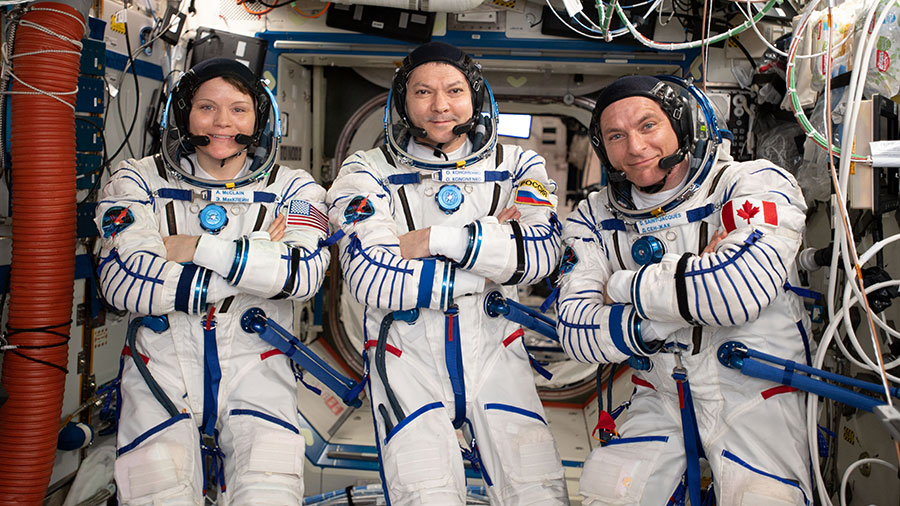 At 4:15 p.m. EDT, the hatch closed between the Soyuz spacecraft and the International Space Station in preparation for undocking. NASA Flight Engineer Anne McClain, Expedition 59/Soyuz Commander Oleg Kononenko of the Russian space agency Roscosmos, and David Saint-Jacques of the Canadian Space Agency are scheduled to undock their Soyuz at 7:25 p.m.
NASA Television will air live coverage of the undocking beginning at 7 p.m.
Their landing in Kazakhstan is targeted for approximately 10:48 p.m. and will conclude a more than six month mission conducting science and maintenance aboard the space station, in which they circled the globe 3,264 times, covering 86.4 million miles.
Learn more about station activities by following the space station blog, @space_station and @ISS_Research on Twitter as well as the ISS Facebook and ISS Instagram accounts.