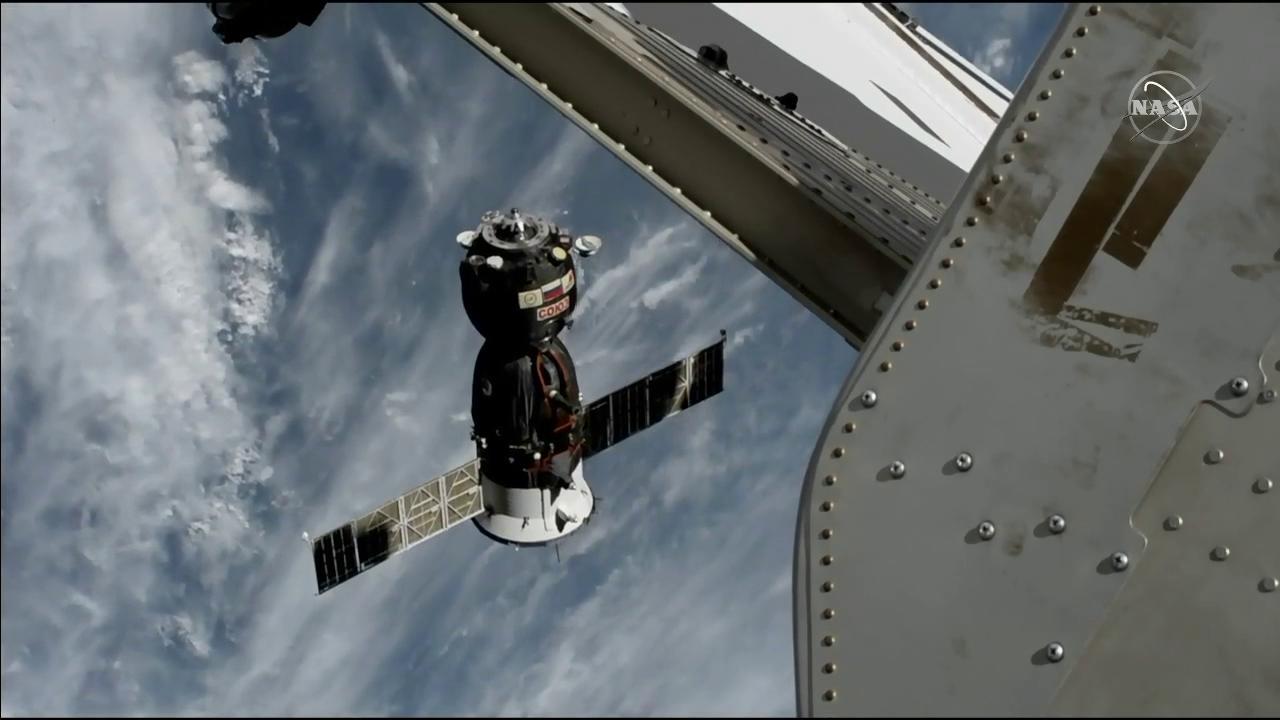 NASA Flight Engineer Anne McClain, Expedition 59/Soyuz Commander Oleg Kononenko of the Russian space agency Roscosmos, and David Saint-Jacques of the Canadian Space Agency undocked from the International Space Station at 7:25 p.m. EDT to begin their trip home.
Deorbit burn is scheduled for approximately 9:55 p.m., with landing in Kazakhstan targeted for 10:48 p.m. NASA will resume coverage on TV and online at 9:30 p.m. for deorbit burn and landing.
At the time of undocking, Expedition 60 began aboard the space station under the command of Roscosmos' Alexey Ovchinin. Along with his crewmates NASA astronauts Nick Hague and Christina Koch, the three-person crew will operate the station for a few weeks until the next residents arrive July 20.
Andrew Morgan of NASA, Luca Parmitano of ESA (European Space Agency) and Alexander Skvortsov of Roscosmos will launch aboard Soyuz MS-13 from the Baikonur Cosmodrome in Kazakhstan and join Expedition 60 after a six-hour flight on the 50th anniversary of the first human landing on the Moon.
Learn more about station activities by following the space station blog, @space_station and @ISS_Research on Twitter as well as the ISS Facebook and ISS Instagram accounts.