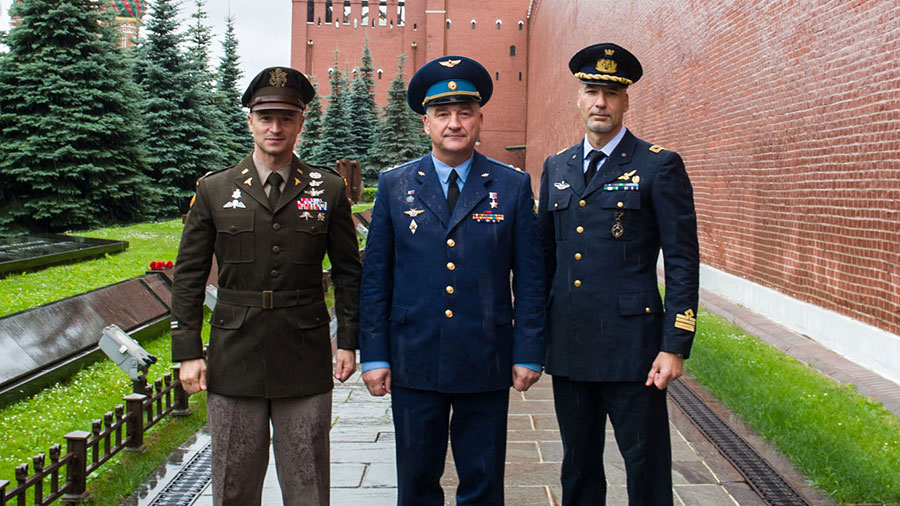 The Expedition 60 crew is configuring more CubeSats for deployment and working on space plumbing aboard the International Space Station today. Back on Earth, three crewmembers from the U.S., Italy and Russia are in training for their launch to the station on July 20.
NASA astronaut Nick Hague installed hardware that will deploy seven CubeSats outside of the Kibo laboratory module this week. Engineers and students from around the world designed the series of seven microsatellites for a variety of experiments and technology demonstrations.
NASA Flight Engineer Christina Koch relocated a science freezer before some space gardening during Monday morning. She and Hague then took turns during the afternoon swapping filters and components in the station's Water Recycling System.
Commander Alexey Ovchinin worked throughout the day in the orbiting lab's Russian segment. The two-time station visitor tested laptop computer batteries, transferred urine to a Russian cargo craft and maintained life support systems.
In Russia, three upcoming station residents from NASA, the European Space Agency and Roscosmos are in final preparations ahead of their historic July 20 launch. Flight Engineers Andrew Morgan, Luca Parmitano and Alexander Skvortsov are launching 50 years to the day humans first landed on the Moon. The trio will liftoff aboard the Soyuz TMA-13 spacecraft to their new home in space.