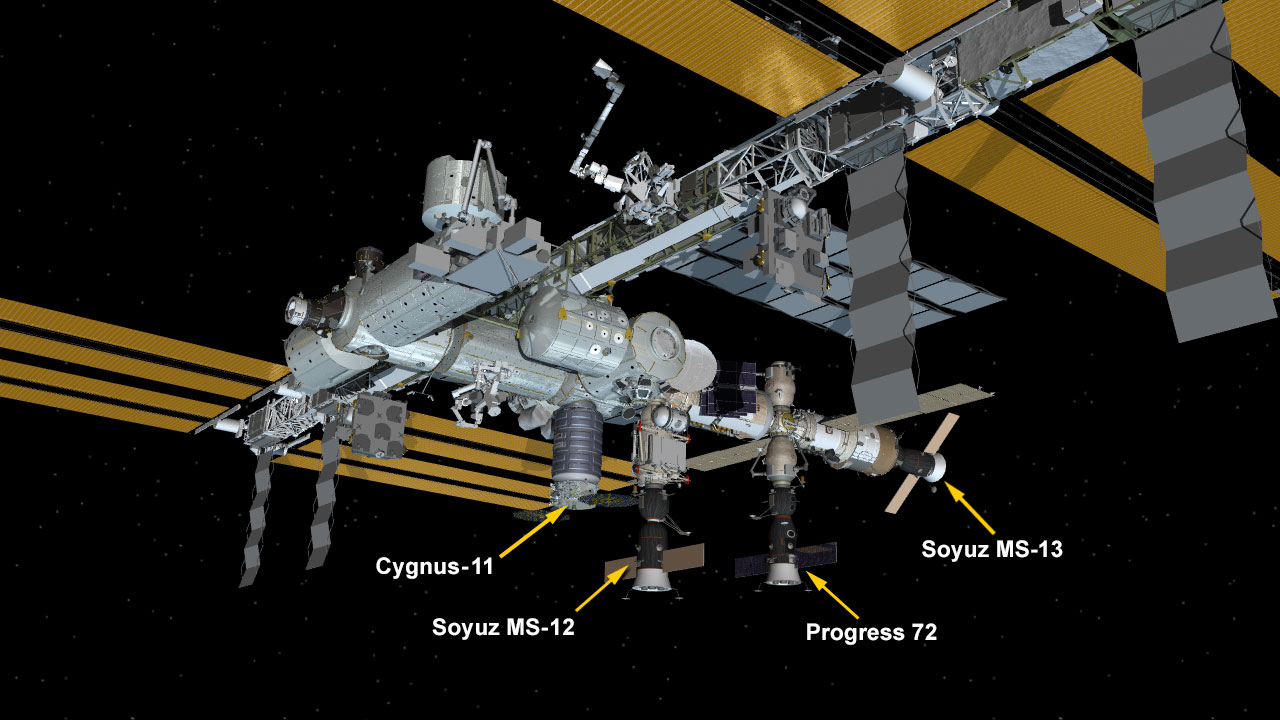 The Soyuz spacecraft carrying NASA astronaut Andrew Morgan, Luca Parmitano of ESA (European Space Agency) and Alexander Skvortsov of the Russian space agency Roscosmos docked to the International Space Station at 6:48 p.m. EDT while both spacecraft were flying about 250 miles over southern Russian, northeast of the Black Sea.
Aboard the space station, NASA astronauts Nick Hague, Christina Koch and Expedition 60 Commander Alexey Ovchinin of Roscosmos will welcome the new crew members when the hatches between the two spacecraft are opened following standard pressurization and leak checks.
Watch the hatch opening targeted for 8:50 p.m. and welcome ceremony to follow live on NASA TV and the agency's website beginning at 8 p.m.
For continued coverage and more information about the mission, visit: https://blogs-stage.nasawestprime.com/spacestation/. Get space station news, images and features via social media on Instagram at: @iss, ISS on Facebook, and on Twitter @Space_Station and @ISS_Research.