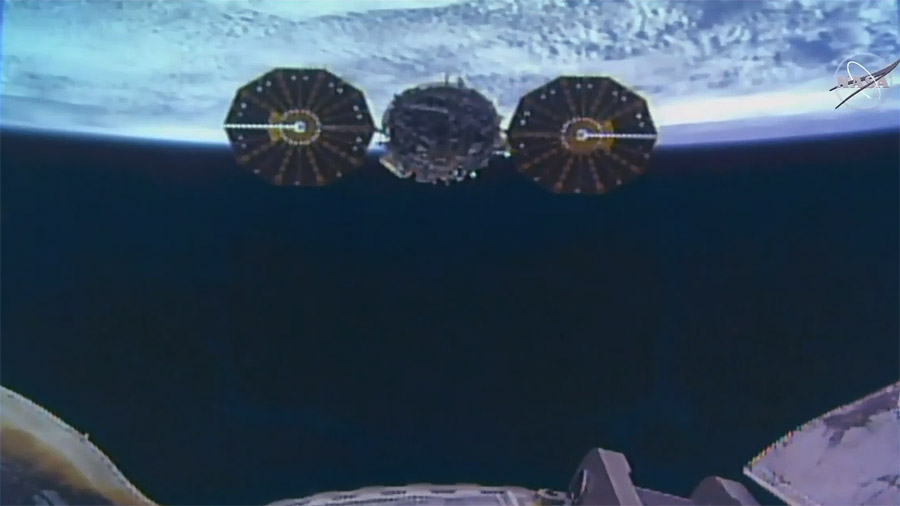 The Cygnus spacecraft successfully departed the International Space Station three months after arriving at the space station to deliver 7,600 pounds of supplies and scientific experiments to the orbiting laboratory.
The Cygnus spacecraft will now remain in orbit until mid-December and coincide with a second Cygnus spacecraft scheduled for launch to the space station in October. This will be the first extended duration flight to demonstrate spacecraft's capability to fly two Cygnus vehicles simultaneously and support hosted payloads for longer periods of time.
For continued coverage and more information about the mission, visit: https://blogs.nasa.gov/spacestation/. Get space station news, images and features via social media on Instagram at: @iss, ISS on Facebook, and on Twitter @Space_Station and @ISS_Research.