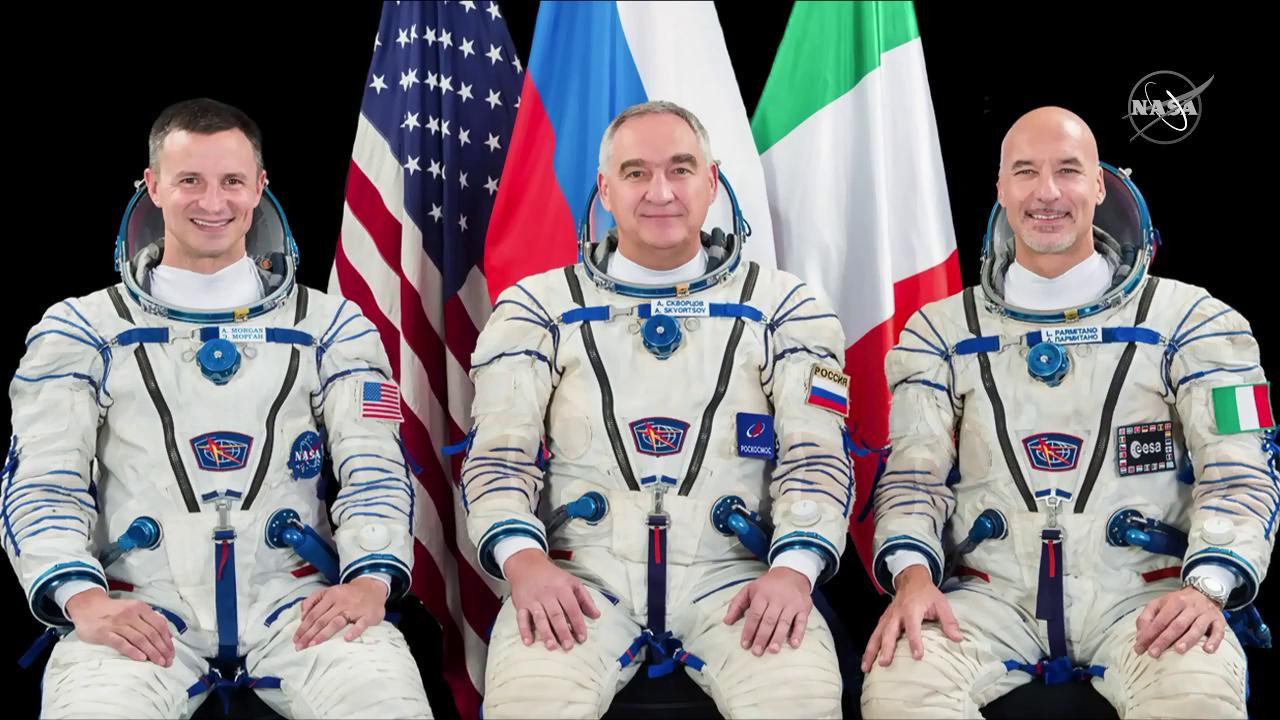 At 11:35 p.m. EDT, the Soyuz MS-13 spacecraft with three Expedition 60 members inside undocked from the International Space Station's Zvezda service module. They are beginning a 25-minute journey to relocate their spacecraft to the to the Poisk module.
Alexander Skvortsov of Roscosmos, Luca Parmitano of ESA (European Space Agency) and Andrew Morgan of NASA donned their Russian Sokol launch and entry suits before climbing aboard their Soyuz for the relocation maneuver.
The relocation will accommodate a second rendezvous and docking attempt for an uncrewed Soyuz MS-14 spacecraft on Monday night. The uncrewed Soyuz launched from the Baikonur Cosmodrome in Kazakhstan on Wednesday, Aug. 21, at 11:38 p.m. EDT (8:38 a.m. Aug. 22 Baikonur time) on a test flight to validate the spacecraft's compatibility with a revamped Soyuz booster rocket. Cosmonauts aborted its first attempt to dock on Saturday at 1:36 a.m. because of a problem on the station's side of the so-called KURS automated rendezvous system that prevented its automated docking.
Learn more about station activities by following the space station blog, @space_station and @ISS_Research on Twitter as well as the ISS Facebook and ISS Instagram accounts.