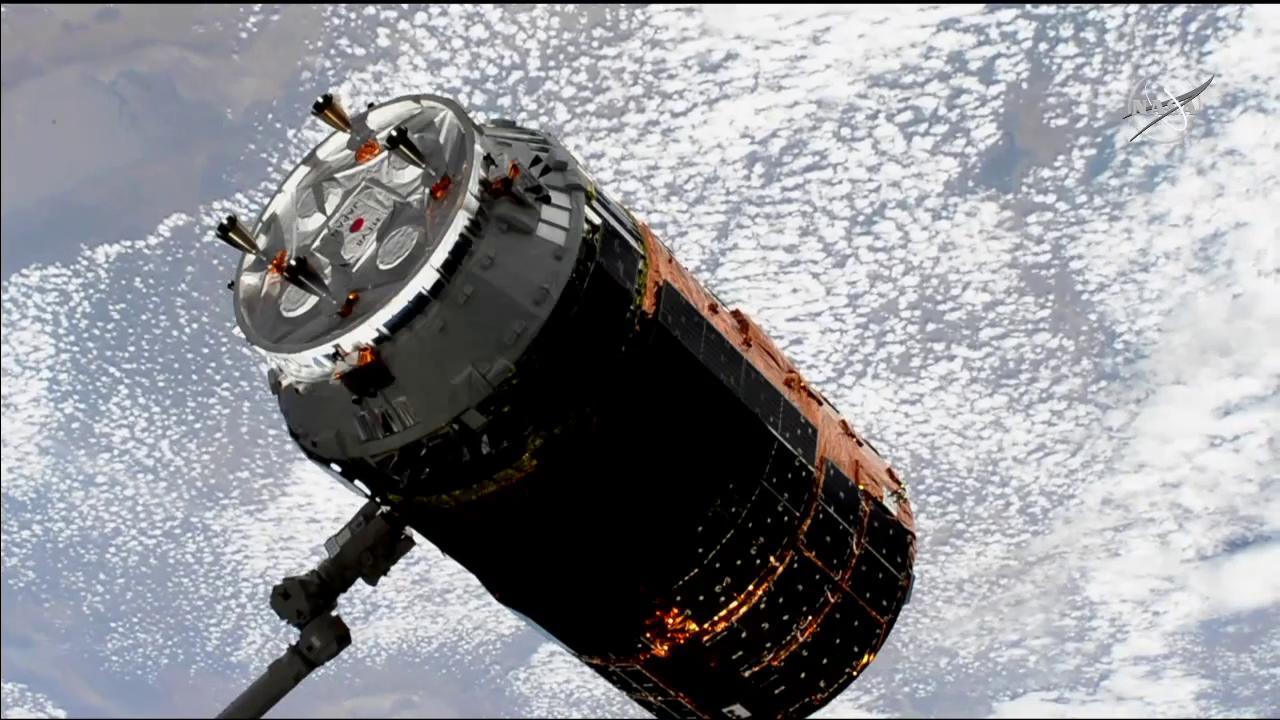 Using the International Space Station's robotic arm, Canadarm2, Expedition 60 Flight Engineer Christina Koch of NASA, backed up by her NASA crewmate Andrew Morgan, operated the station's Canadarm2 robotic arm from the station's cupola to capture the 12-ton spacecraft as it approached from below. Flight Engineer Luca Parmitano of ESA (European Space Agency) monitored HTV-8 systems during its approach to the station.
Next, robotic ground controllers will install it on the Earth-facing side of the Harmony module. NASA TV coverage of the berthing will begin at 9:30 a.m.
For updates about the crew's activities on the unique orbiting laboratory, visit: https://blogs-stage.nasawestprime.com/spacestation/. Get breaking news, images and features from the station on Instagram at: @iss and on Twitter @Space_Station and @ISS_Research.