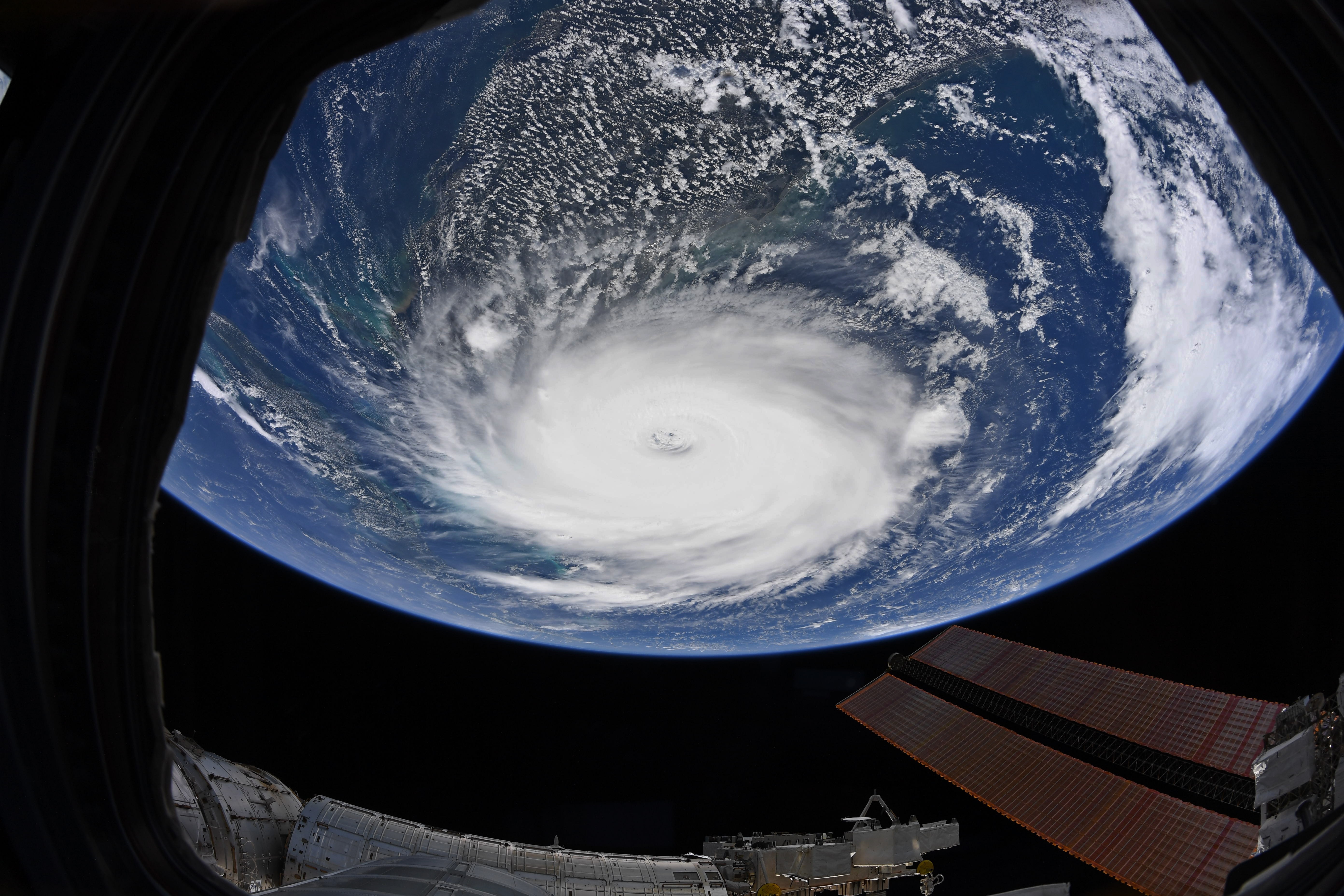 After a quiet, off-duty day for the crew of Expedition 60 on Labor Day, operations supporting science for long-duration human space exploration and upcoming spaceship movements ramped up on the International Space Station. 
Cosmonauts Alexey Ovchinin and Alexander Skvortsov are busy packing the Soyuz MS-14 with return gear before the vehicle parachutes back to Earth — without crew inside — this Friday, Sept. 6. Then, days later, the H-II Transfer Vehicle-8 (HTV-8) is scheduled to launch on Sept. 10 from the Tanegashima Space Center in Japan. Its four-day journey to the orbiting laboratory will deliver 6.5 tons of new supplies and cargo.  
NASA crewmates Christina Koch and Andrew Morgan continued prepping for the robotic capture of HTV-8, reviewing procedures to ensure a smooth installation of the spaceship to the Harmony module for its month-long visit.  
Koch also performed Main Bus Switching Unit (MSBU) maintenance with fellow astronaut Nick Hague, afterward using a laptop connected to the MSBU with special test cables for a functional checkout of the repaired unit.  
Science investigations continue in earnest, with Luca Parmitano of ESA (European Space Agency) conducting VEG-04 operations and additional Veggie training, also capturing light measurements for the novel experiment that seeks to learn about the impact of light quality and fertilizer on leafy crops grown in microgravity. 
Morgan and Parmitano spent time setting up and recording for ISS Experience, which documents life and research operations aboard the space station in cinematic virtual reality. Meanwhile, Koch worked with Microgravity Crystals, removing crystal plates from the Space Automated Byproduct Laboratory (SABL) to observe and photograph the sample wells under microscope before returning them to the SABL. 
Extremely dangerous Hurricane Dorian continues to churn in the Atlantic Ocean 250 miles below, with crew members getting an unparalleled view of the storm as it begins to move from an almost stationary position over the northwestern Bahamas. Now a high category 2 hurricane with maximum sustained winds near 110 mph with occasional higher gusts, it will continue to crawl northwestward at about 2 mph, with a slightly faster motion toward the northwest, or north-northwest, expected later today and tonight. The storm is expected to come perilously close to Florida's east coast late today through Wednesday evening and skirt by Georgia and South Carolina's coastlines Wednesday night and Thursday.