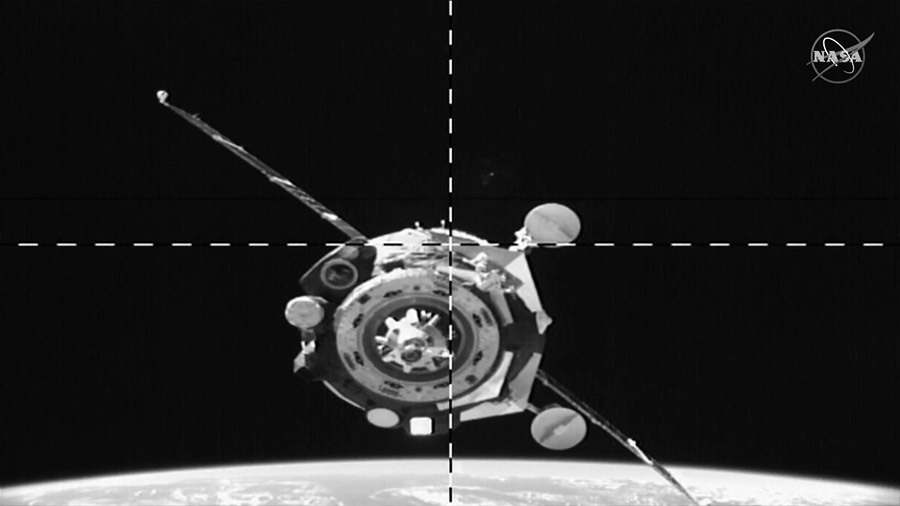 NASA astronaut Jessica Meir, Oleg Skripochka of the Russian space agency Roscosmos, and Hazzaa Ali Almansoori from the United Arab Emirates (UAE) docked to the International Space Station at 3:42 p.m. EDT.
The new crew members will be greeted by station commander Alexey Ovchinin of Roscosmos, NASA astronauts Christina Koch, Nick Hague, Andrew Morgan, ESA (European Space Agency) astronaut Luca Parmitano and cosmonaut Alexander Skvortsov.
During Expedition 61, crew members will install new lithium-ion batteries for two of the station's solar array power channels through a series of spacewalks. Later in the expedition, spacewalkers are scheduled to upgrade and repair the Alpha Magnetic Spectrometer (AMS), a key science instrument housed outside the station to study dark matter and the origins of the universe.
NASA TV coverage will begin at 5 p.m. for the hatch opening at 5:45 p.m.
For continued coverage and more information about the mission, visit: https://blogs.nasa.gov/spacestation. Get space station news, images and features via social media on Instagram at: @iss, ISS on Facebook, and on Twitter @Space_Station and @ISS_Research.