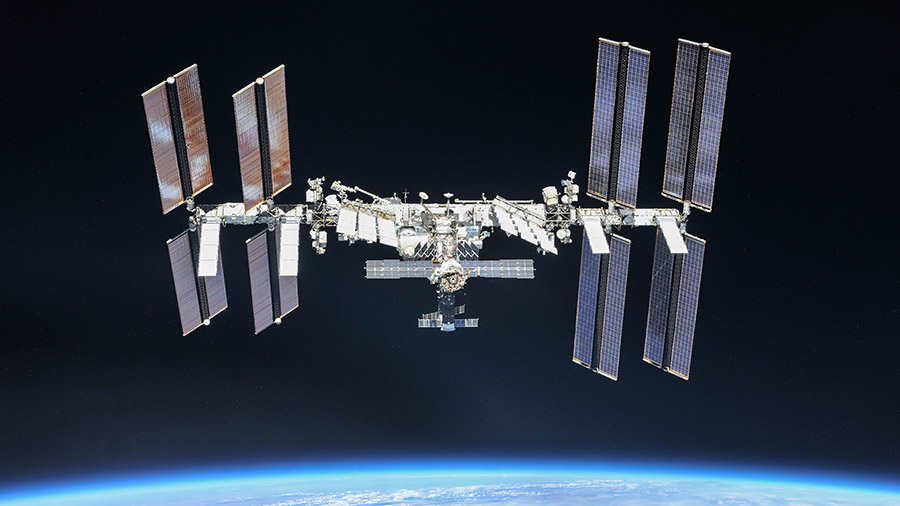 The Expedition 60 crew is relaxing today after welcoming three new space residents to the International Space Station on Wednesday. They will receive a cargo shipment on Saturday before turning their attention to a crew departure next week.
NASA astronaut Jessica Meir took a five-hour and 45-minute ride to the orbiting lab on Wednesday with Roscosmos cosmonaut Oleg Skripochka and spaceflight participant Hazzaa Ali Almansoori of the United Arab Emirates. They blasted off from Kazakhstan inside the Soyuz MS-15 crew ship and docked to the rear port of the Zvezda service module. Family and mission officials on the ground congratulated the trio shortly after the new crew boarded the station expanding the population of the space lab to nine.
All nine crewmembers are sleeping in today and will soon be getting ready for more space traffic. The new crew was briefed on station safety procedures and will be getting up to speed with life in microgravity over the next several days.
Japan's HTV-8 space freighter has been orbiting Earth since Tuesday after launching to the station from the Tanegashima Space Center. It will arrive Saturday carrying over four tons of crew supplies, station hardware and new science experiments.
NASA astronauts Christina Koch and Andrew Morgan will capture the HTV-8 on Saturday with the Canadarm2 robotic arm around 7:15 a.m. EDT. Ground controllers will then take over and remotely install the Japanese resupply ship to the Harmony module about three hours later. NASA TV will begin its live coverage of the capture and installation activities starting at 5:45 a.m.
Commander Alexey Ovchinin and Flight Engineer Nick Hague are getting ready for their return to Earth on Oct. 3. They will take Almansoori home with them aboard their Soyuz MS-12 spacecraft and parachute to a landing in Kazakhstan.