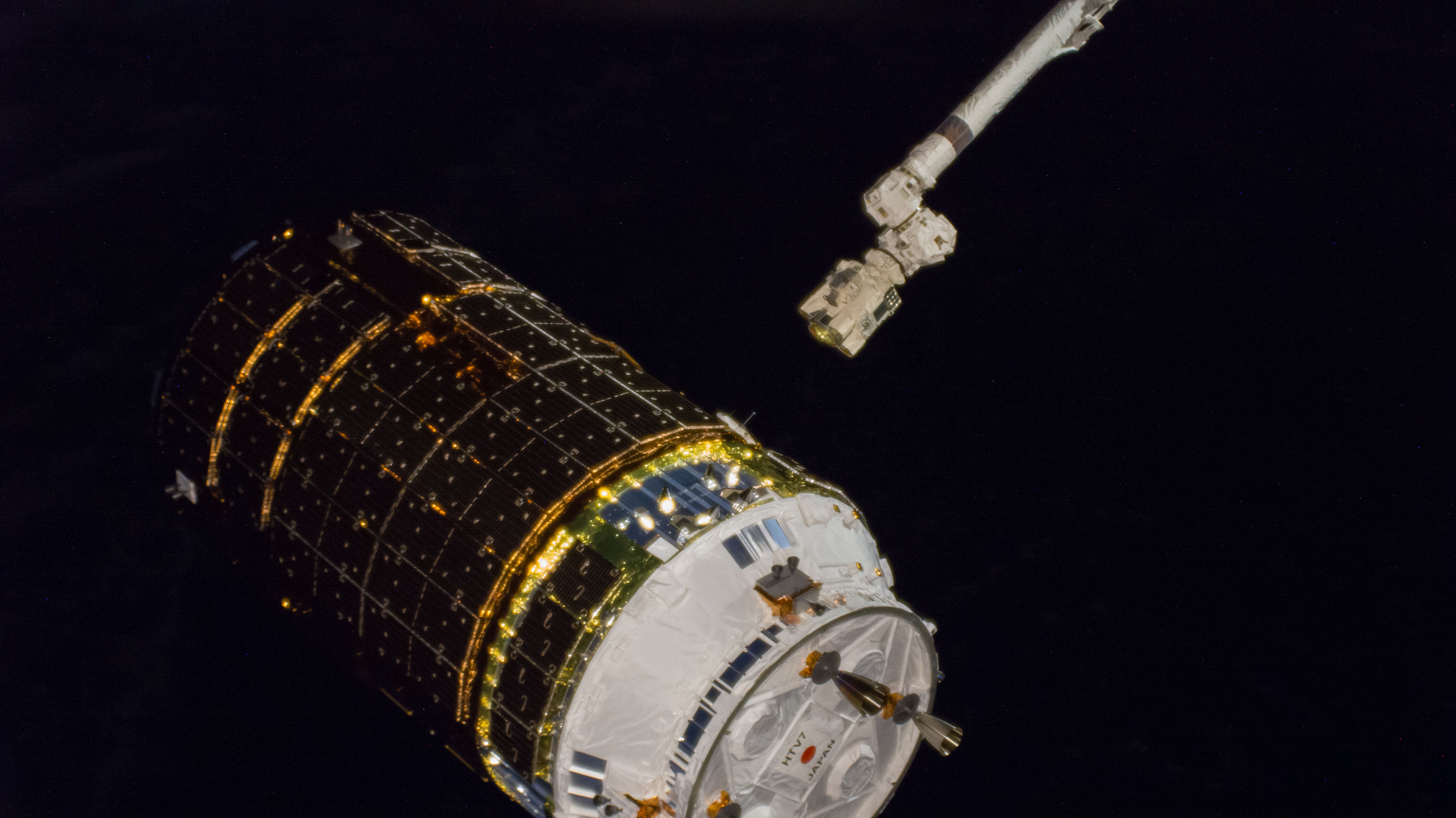 The Japanese Aerospace Exploration Agency (JAXA) cargo spacecraft that launched at 12:05 p.m. EDT Sept. 24 (1:05 a.m. Sept. 25 Japan standard time) from the Tanegashima Space Center in southern Japan is set to arrive at the International Space Station early tomorrow morning.
NASA will provide live coverage of the arrival of the unpiloted H-II Transfer Vehicle-8 (HTV-8) via NASA TV and the agency's website at 5:45 a.m.
Capture is scheduled around 7:15 a.m. Coverage of the final installation to the Harmony module will resume at 9:30 a.m.
The HTV-8 is loaded with more than four tons of supplies, spare parts and experiment hardware for the crew aboard the orbiting laboratory.
Named Kounotori, meaning "white stork" in Japanese, the craft will deliver six new lithium-ion batteries and corresponding adapter plates that will replace aging nickel-hydrogen batteries for two power channels on the station's far port truss segment. The batteries will be installed through a series of robotics and spacewalks the station's crew members will conduct later this year.
For updates about the crew's activities on the unique orbiting laboratory, visit: https://blogs.nasa.gov/spacestation/. Get breaking news, images and features from the station on Instagram at: @iss and on Twitter @Space_Station and @ISS_Research.