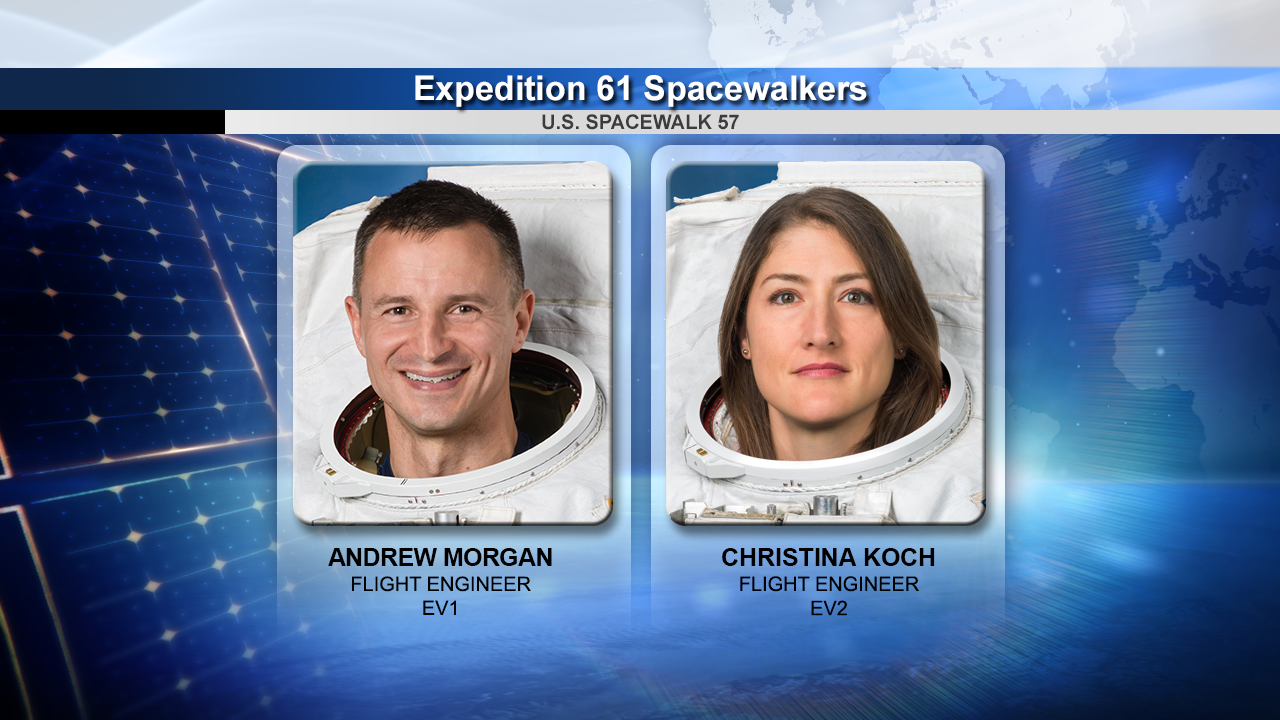 Expedition 61 Flight Engineers Andrew Morgan and Christina Koch of NASA will continue the series of spacewalks outside of the International Space Station at about 7:50 a.m. EDT to upgrade the station's solar array batteries. Watch the spacewalk coverage now on NASA TV and the agency's website.
This is the second of five battery replacement spacewalks in October. Koch and Morgan performed the first spacewalk on Oct. 6. This series of spacewalks is dedicated to replacing batteries on the far end of the station's port truss. The existing nickel-hydrogen batteries will be upgraded with newer, more powerful lithium-ion batteries transported to the station aboard the Japanese H-II Transfer Vehicle, which arrived Saturday, Sept. 28. These spacewalks continue the overall upgrade of the station's power system that began with similar battery replacement during spacewalks in January 2017.
This will be the 220th spacewalk in support of space station assembly and maintenance. Morgan will be designated extravehicular crewmember 1 (EV 1), wearing the suit with red stripes. Koch will be designated extravehicular crew member 2 (EV 2), wearing the suit with no stripes. Morgan's helmet camera will carry the number 18 and Koch's helmet camera will carry the number 11.
NASA is preparing to conduct as many as 10 spacewalks in the next three months, a pace that has not been experienced since International Space Station assembly was completed in 2011. Both the crew and the equipment they need has been prepared to meet this demand.
The next spacewalks dedicated to the battery upgrades are scheduled on Oct. 16, 21 and 25.
After completion of the battery spacewalks, the second half of this sequence of spacewalks will focus on repairs to the space station's Alpha Magnetic Spectrometer. Dates for those spacewalks still are being discussed, but they are expected to begin in November.
All of the U.S. segment crewmembers that will be in space during this time – Christina Koch, Jessica Meir, Andrew Morgan and Luca Parmitano – are expected to take part in conducting the spacewalks.