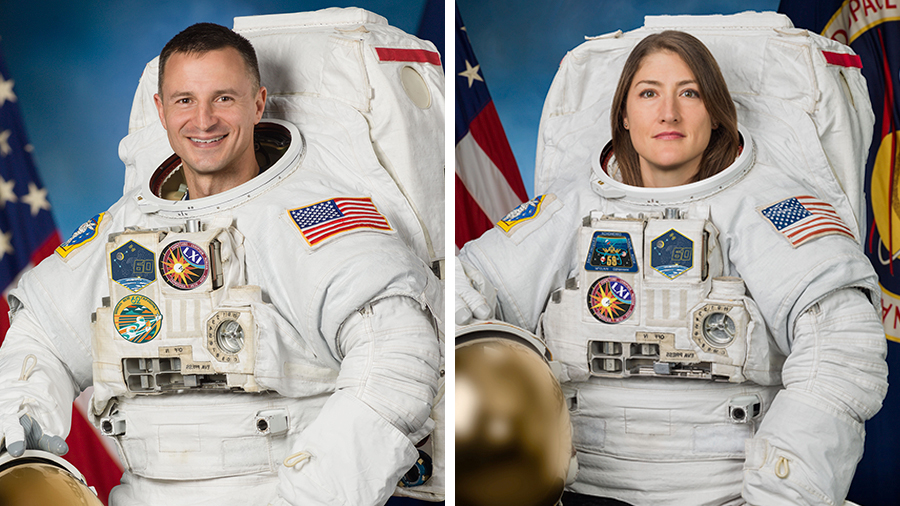 Two NASA astronauts switched their spacesuits to battery power this morning at 7:38 a.m. EDT. Expedition 61 Flight Engineers Christina Koch and Andrew Morgan of NASA continue with the second in a series of five planned spacewalks dedicated to replacing batteries on the far end of the International Space Station's port truss. The existing nickel-hydrogen batteries will be upgraded with newer, more powerful lithium-ion batteries transported to the station aboard the Japanese H-II Transfer Vehicle, which arrived Saturday, Sept. 28. Morgan is designated extravehicular crewmember 1 (EV 1), wearing the suit with red strips, and with the helmet camera labeled #18. Koch is designated extravehicular crew member 2 (EV 2), wearing the suit with no stripes, and with helmet camera #11.
The batteries store power generated by the station's solar arrays to provide power to the station when the station is not in the sunlight, as it orbits the Earth during orbital night.
Watch the spacewalk on NASA TV and on the agency's website.
Follow @space_station on Twitter for updates online. Learn more about the International Space Station online, including additional information about the current crew members.