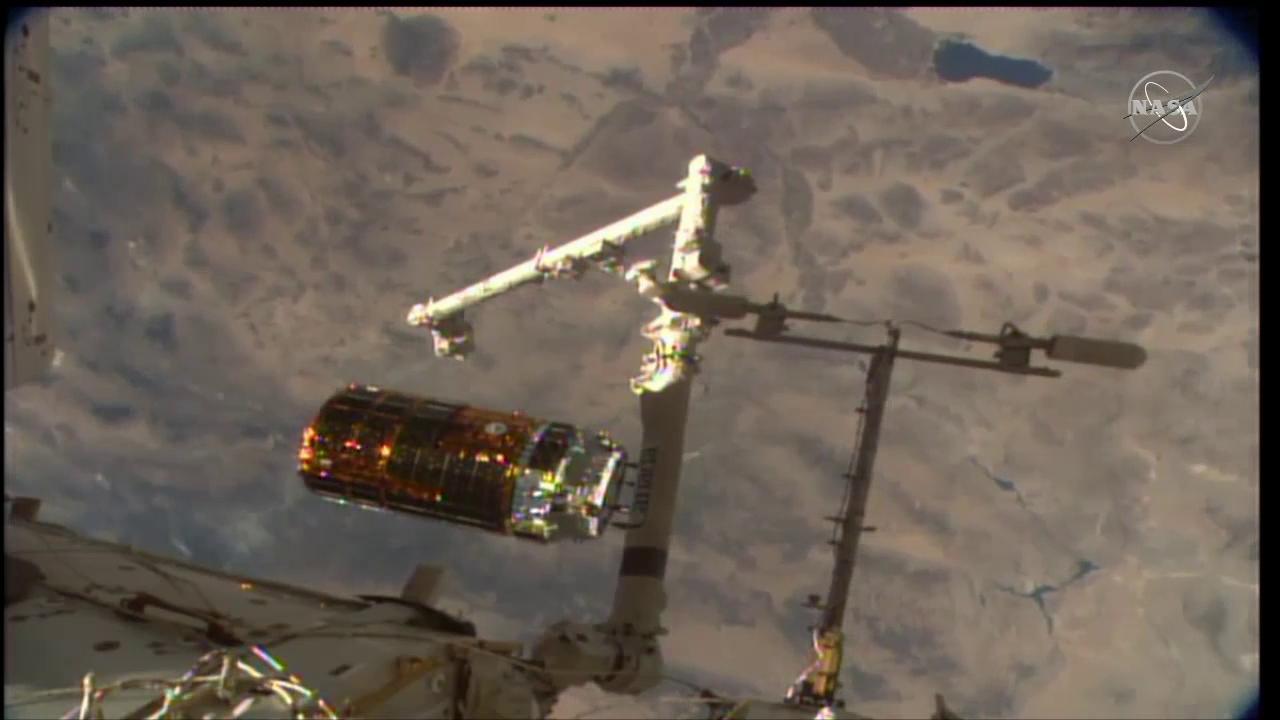 Expedition 61 Flight Engineers Christina Koch with back-up support from NASA astronaut Jessica Meir, used the International Space Station's Canadarm2 robotic arm to release a Japanese cargo spacecraft at 1:21 p.m. EDT. At the time of release, the space station was flying about 260 miles over the Pacific ocean just off the coast of California. Earlier, ground controllers used the robotic arm to unberth the cargo craft.
HTV-8 will be a safe distance away from the space station after the last of several deorbit maneuvers. The spacecraft is scheduled to re-enter the Earth's atmosphere and burn up harmlessly over the South Pacific Ocean.
Learn more about space station activities by following @space_station and @ISS_Research on Twitter as well as the ISS Facebook and ISS Instagram accounts.