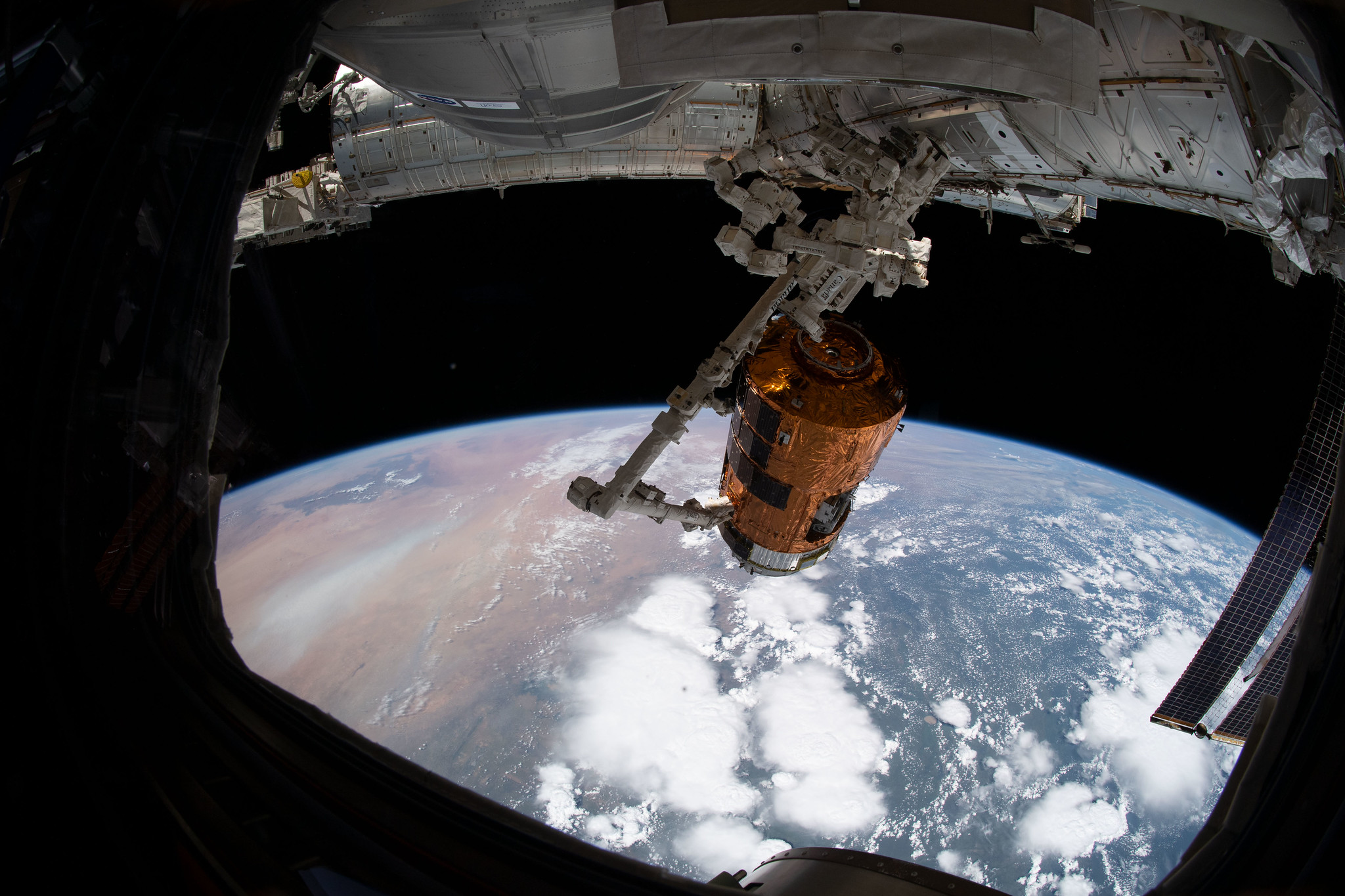 After delivering more than four tons of supplies and experiments to the International Space Station, an unpiloted Japanese cargo spacecraft is scheduled to depart the station today. Live coverage of the departure will begin at 1 p.m. EDT on NASA Television and the agency's website.
Earlier today, ground controllers used the space station's Canadarm2 robotic arm to detach the unpiloted H-II Transfer Vehicle-8 (HTV-8) of the Japan Aerospace Exploration Agency (JAXA) from an Earth-facing port of the station's Harmony module, then moved the spacecraft into its release position. Expedition 61 Flight Engineers Christina Koch and Jessica Meir of NASA will use the station's Canadarm2 robotic arm to release the HTV at 1:20 p.m.
Named "Kounotori," or "white stork" in Japanese, the unpiloted cargo spacecraft delivered six new lithium-ion batteries to replace aging nickel-hydrogen batteries used in two power channels on the space station's port truss. HTV-8 also delivered scientific experiments, including an upgrade to the Cell Biology Experiment Facility (CBEF-L), a small-sized satellite optical communication system (SOLISS), and a payload for testing the effects of gravity on powder and granular material (Hourglass).
HTV-8 launched from the Tanegashima Space Center in southern Japan Sept. 24, and the spacecraft was installed at the station Sept. 28.
Learn more about space station activities by following @space_station and @ISS_Research on Twitter as well as the ISS Facebook andISS Instagram accounts.