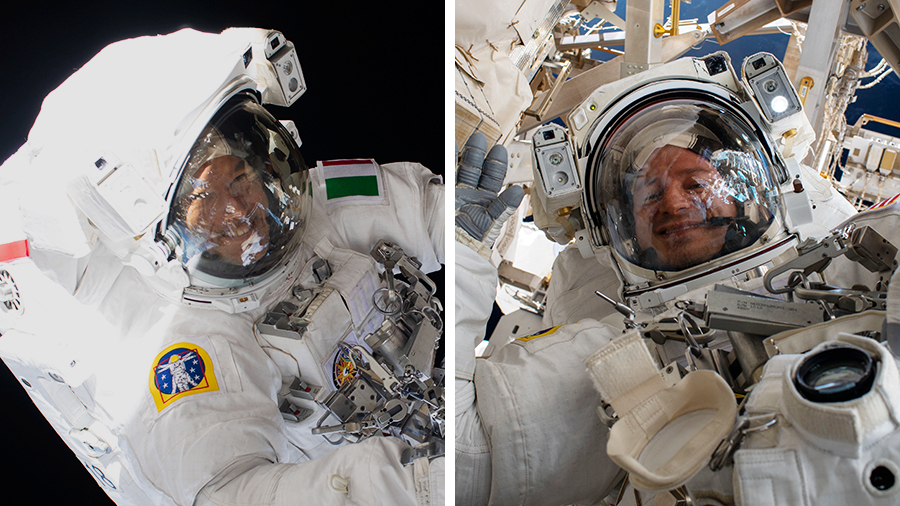 Expedition 61 Commander Luca Parmitano of ESA (European Space Agency) and NASA Flight Engineer Andrew Morgan will begin a spacewalk outside of the International Space Station at about 7 a.m. EST. NASA Television coverage of the spacewalk will begin at 5:30 a.m.
Watch the spacewalk on NASA TV and on the agency's website.
The two astronauts will venture outside the International Space Station for the third in a series of complex spacewalks to replace a cooling system on the Alpha Magnetic Spectrometer (AMS), a cosmic ray detector. The primary tasks for Monday's spacewalk will be the installation of a new cooling pump for the AMS and the cutting and splicing of cooling lines for the new unit.
During the first spacewalk in the series to repair the AMS on Nov. 15, the astronauts positioned materials and conducted work in preparation for the repairs. In the second spacewalk Nov. 22, the crew successfully cut and labeled the stainless steel tubes that attach the current cooling system to the AMS.
For more details, watch the animation explaining the spacewalk.
Learn more about space station activities by following @space_station and @ISS_Research on Twitter as well as the ISS Facebook and ISS Instagram accounts.