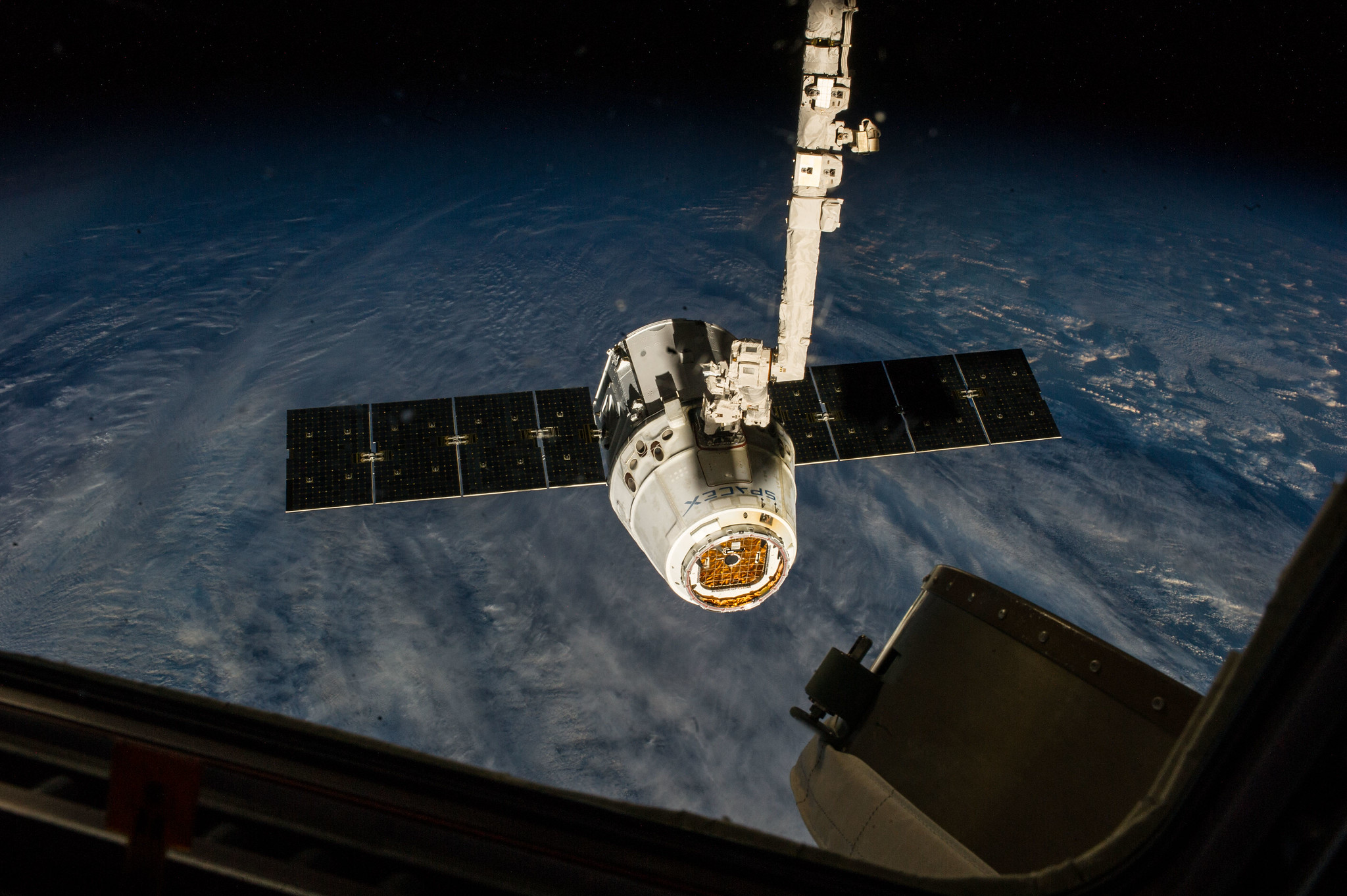 SpaceX Dragon is on track to arrive at the International Space Station tomorrow morning Dec 8, with an expected capture of the cargo spacecraft around 5:30 a.m. EST. NASA Television coverage will begin at 4 a.m. Watch live at http://www.nasa.gov/live.
Expedition 61 Commander Luca Parmitano of ESA (European Space Agency) will grapple Dragon with NASA astronaut Andrew Morgan acting as a backup. NASA's Jessica Meir will assist the duo by monitoring telemetry during Dragon's approach. Coverage of robotic installation to the Earth-facing port of the Harmony module will begin at 7:30 a.m.
Dragon lifted off on Thursday, Dec. 5, atop a SpaceX Falcon 9 rocket from Space Launch Complex 40 at Cape Canaveral Air Force Station in Florida. The cargo spacecraft with more than 5,700 pounds of research, equipment, cargo and supplies that will support dozens of investigations aboard the orbiting laboratory. Dragon will join three other spacecraft currently at the space station
Keep up to date with the latest news from the crew living in space by following https://blogs.nasa.gov/spacestation/, @space_station and @ISS_Research on Twitter, and the ISS Facebook and ISS Instagram accounts.