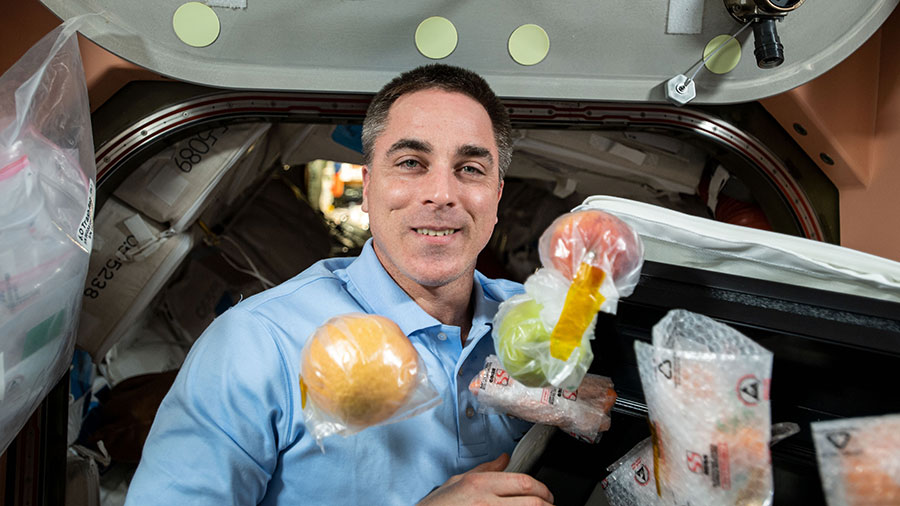 Cancer therapy was the main focus of Friday's research aboard the International Space Station. The Expedition 63 crew is also getting ready to return to Earth while still finding time for more science work.
Microgravity research on the station has enabled pharmaceutical innovations with real benefits for patients on Earth. Biology experiments in space also provide insights into how the human body adapts to weightlessness. This helps doctors keep astronauts healthy as NASA plans missions to the Moon, Mars and beyond.
The Onco-Selectors study taking place today inside the space station's Life Sciences Glovebox, installed in Japan's Kibo laboratory module, seeks to develop drugs that could improve the survival rate of cancer patients. Commander Chris Cassidy spent most of Friday mixing and applying a treatment to healthy and cancerous cell samples being observed for the new cancer investigation.
Cosmonauts Anatoly Ivanishin and Ivan Vagner were once again exploring ways to reverse the loss of bone mass that occurs during a long-term space mission. The Russian duo worked throughout the day setting up hardware and logging meals and drinks to monitor and understand the mechanisms of bone loss caused by weightlessness.
The two cosmonauts are also gearing up for their return to Earth with Cassidy in less than two weeks. They have been gathering station hardware and personal items that will soon be stowed inside the Soyuz MS-16 crew ship. All three crew members will parachute to Earth inside the Soyuz spacecraft ending their 196-day space research mission on Oct. 21.