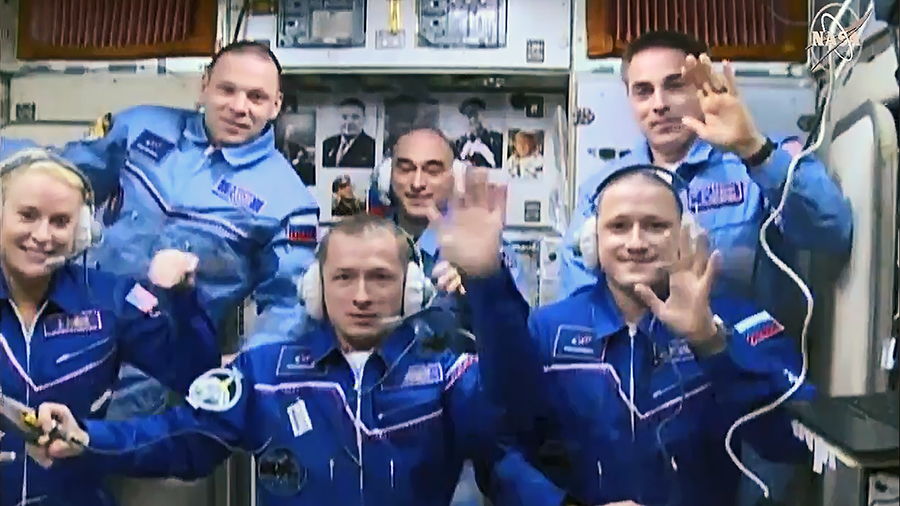 NASA is providing live coverage on NASA TV and its website beginning at 3:30 p.m. EDT as NASA astronaut Chris Cassidy and cosmonauts Anatoly Ivanishin and Ivan Vagner of the Russian space agency Roscosmos prepare to conclude their six-month mission aboard the International Space Station and return to Earth.
The trio will say goodbye to NASA astronaut Kate Rubins, new station commander Sergey Ryzhikov and cosmonaut Sergey Kud-Sverchkov of Roscosmos and close the hatch to their Soyuz MS-16 spacecraft at 4:10 p.m. EDT in preparation for their departure. They will conduct a series of leak checks before undocking at 7:32 p.m. from the Poisk module's space-facing port. A parachute-assisted landing is set for 10:55 p.m. EDT (8:55 a.m. Oct. 22 Kazakhstan time) southeast of the remote town of Dzhezkazgan on the steppe of Kazakhstan.
Follow along with landing activities and get more information at: https://blogs-stage-old.nasawestprime.com/spacestation/. Learn more about space station activities by following @space_station and @ISS_Research on Twitter as well as the ISS Facebook and ISS Instagram accounts.