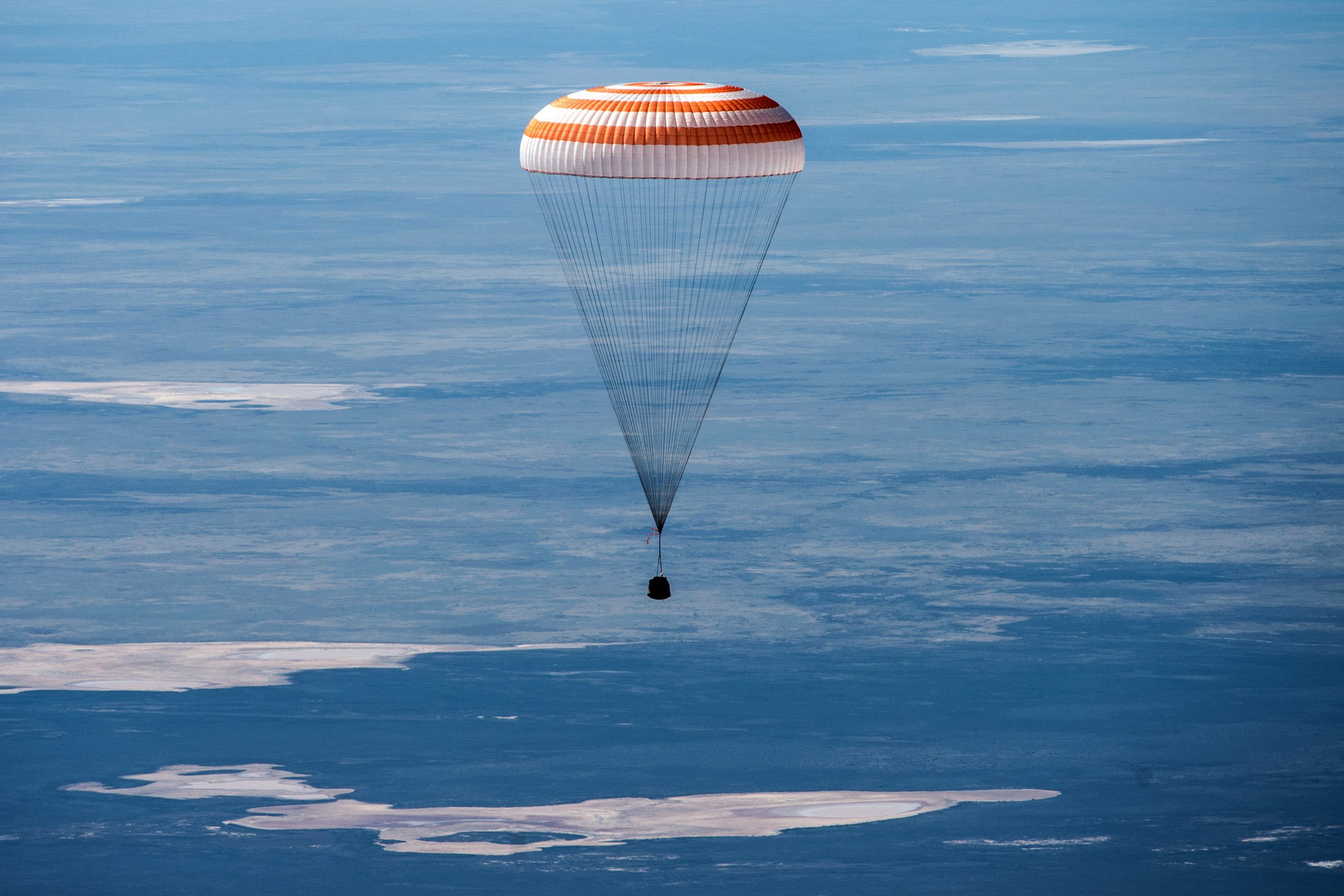 NASA Television and the agency's website are now broadcasting live coverage of the return to Earth of NASA astronaut Chris Cassidy and cosmonauts Anatoly Ivanishin and Ivan Vagner of the Russian space agency Roscosmos. The Soyuz MS-16 spacecraft carrying the trio is expected to make its deorbit burn at 10 p.m. to set the spaceship on its re-entry through Earth's atmosphere for a landing in Kazakhstan at 10:55 p.m.
While on station, Cassidy contributed to hundreds of experiments, including a study of the influence of gravity on electrolytic gas evolution, a complex electrochemical process with multiple applications on Earth and in space. Electrolysis generates bubbles that can be used to create pressure differentials in microfluidic devices, such as skin patches, used to deliver medications. Microgravity makes it possible to single out bubble growth and study its effect on the process.
During this latest mission, Cassidy served as commander of Expedition 63, contributed to hundreds of experiments, and welcomed SpaceX Demo-2 crew members Robert Behnken and Douglas Hurley of NASA– the first astronauts to launch to the space station on an American spacecraft from American soil since the retirement of the space shuttle in 2011.
Cassidy and Behnken completed four spacewalks, totaling 23 hours and 37 minutes, to upgrade station batteries. The final spacewalk was the 10th for both astronauts, making them two of only four only U.S. astronauts to complete 10 spacewalks. Cassidy now has spent a total of 378 days in space, the fifth highest among U.S. astronauts.
Cassidy also worked with Astrobee, cube-shaped, free-flying robots that may one day assist astronauts with routine duties, and conducted research for the Onco-Selectors experiment, which leverages microgravity to identify targeted cancer therapies.
Learn more about space station activities by following @space_station and @ISS_Research on Twitter as well as the ISS Facebook and ISS Instagram accounts.