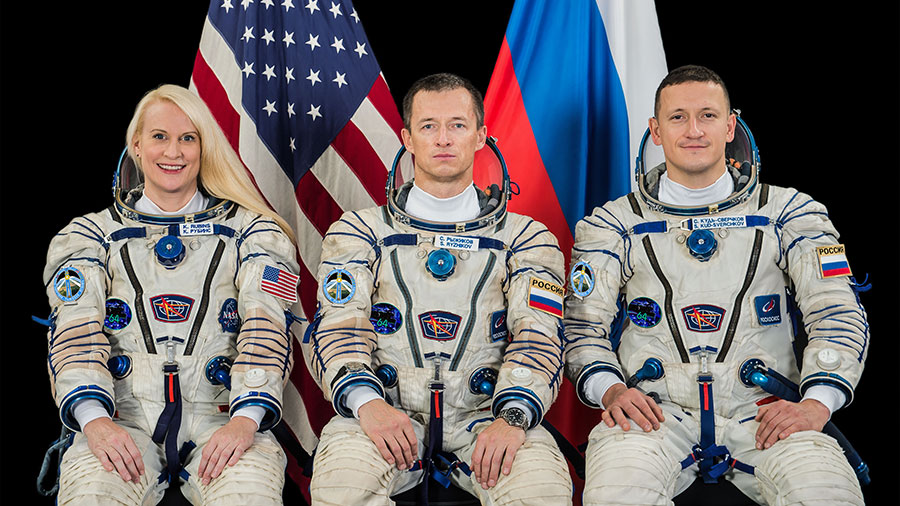 Three Expedition 64 crew members are sleeping in today following the departure of their Expedition 63 crewmates the day before. Back on Earth, NASA astronaut Chris Cassidy and Roscosmos cosmonauts Anatoly Ivanishin and Ivan Vagner have begun the flight back to their home space agencies.
The International Space Station is quiet today as Commander Sergey Ryzhikov and Flight Engineers Kate Rubins and Sergey Kud-Sverchkov rest after preparing their crewmates for the short ride to Earth on Wednesday. The trio will resume their normal schedule on Friday and begin revving up advanced space science to improve life for humans on and off the Earth.
The next crew to visit the orbiting lab is targeting early to mid November to launch aboard the SpaceX Crew Dragon spacecraft from Florida. Four Commercial Crew astronauts, Mike Hopkins, Victor Glover and Shannon Walker of NASA with JAXA (Japan Aerospace Exploration Agency) astronaut Soichi Noguchi, are planned to live and work on the station until Spring.