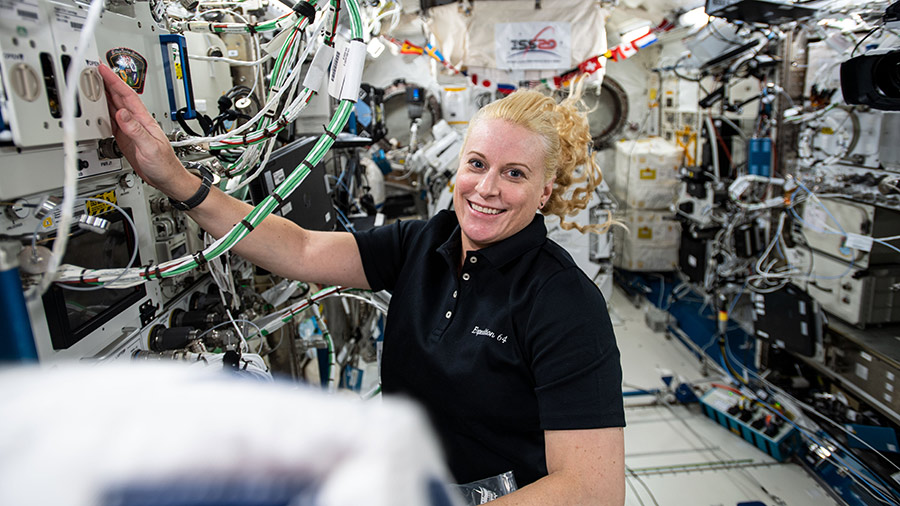 It is back to work for three Expedition 64 crewmates today following a day of rest on Thursday. The trio is ramping up space research while continuing the upkeep of the International Space Station.
NASA astronaut Kate Rubins began her day replacing batteries in devices that detect smoke and compounds in the station's atmosphere. She then serviced a variety of research hardware including Spectrum which images proteins in fluorescent light. Rubins then worked on a device that applies a known force to a crew member and uses the resulting acceleration to calculate an astronaut's mass in microgravity.
Station Commander Sergey Ryzhikov had a light duty day Friday. The two-time resident of the orbiting lab spent some time dusting and cleaning crew quarters before replacing components in the Russian toilet.
First-time space flyer Sergey Kud-Sverchkov inspected Russian hardware today including a food warmer and an onboard control system. The cosmonaut Flight Engineer also configured a pair of laptop computers with assistance from mission specialists on the ground.