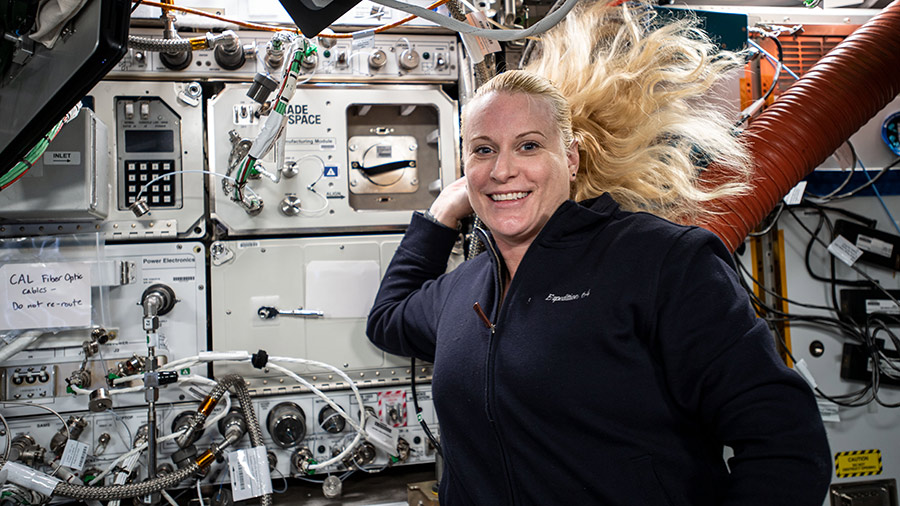 Physics and biology research filled the majority of the science schedule aboard the International Space Station today. The Expedition 64 crew also put on their technician caps and worked hardware, including life support gear and air conditioning systems.
NASA astronaut Kate Rubins swapped out sample containers Tuesday morning on an experiment platform that can be placed outside Japan's Kibo laboratory module. Scientists use experiments installed on the outside of the station to understand how space radiation and extreme temperatures affect a variety of materials. Results may improve the design of future spacecraft and the production of stronger, safer materials on Earth.
Rubins then spent the afternoon working on hardware maintenance servicing life support hardware and science gear. She first swapped batteries and chips inside ammonia measurement kits, then installed a pair of portable science freezers inside the Kibo and U.S. Destiny lab modules.
Immune system studies continued throughout Tuesday in the Russian segment of the orbiting lab. Cosmonauts Sergey Ryzhikov and Sergey Kud-Sverchkov processed their own blood and saliva samples in the morning and evening to understand how spaceflight stresses the immunity of a crew member.
Ryzhikov, the station commander on his second space mission, also refilled freon bottles to maintain the orbiting lab's air conditioning system. Kud-Sverchkov cleaned ventilation fans and filters before checking radiation readings and smoke detectors.