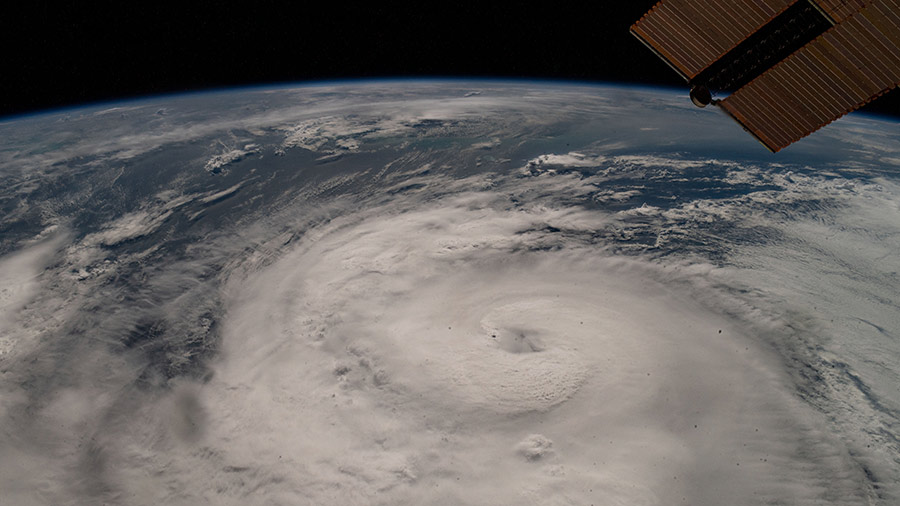 The three-member Expedition 64 crew is helping scientists understand how to keep astronauts healthy and maintain spacecraft systems on long-term exploration missions. The trio aboard the International Space Station also cleaned lab ventilation systems and worked on orbital plumbing tasks.
Flight Engineer Kate Rubins of NASA had a regularly scheduled health check up this morning and measured her temperature, blood pressure, pulse, and respiratory rate. Afterward, she serviced computer components that support the European Physiology Module which enables neuroscientific, cardiovascular, and physiological studies.
Rubins then spent the rest of the afternoon in the U.S. Destiny laboratory module installing fluid physics hardware inside the Microgravity Science Glovebox. The gear is for the Drop Vibration study that may provide engineers insights into designing advanced spacecraft systems and fabricating semiconductors on Earth.
Research into space exercise is ongoing inside the station as doctors around the world study how to keep crew members in good shape while living and working in weightlessness. Once again, Commander Sergey Ryzhikov and Flight Engineer Sergey Kud-Sverchkov attached variety of sensors to themselves and worked out Thursday morning providing insights into how their bodies react to physical activities in space.
Ryzhikov then moved on to Russian plumbing work and transferred urine from the station into tanks located on the Progress 76 resupply ship. Kud-Sverchkov was in the Zvezda service module during the afternoon working preventive maintenance on the ventilation system's fans and filters.