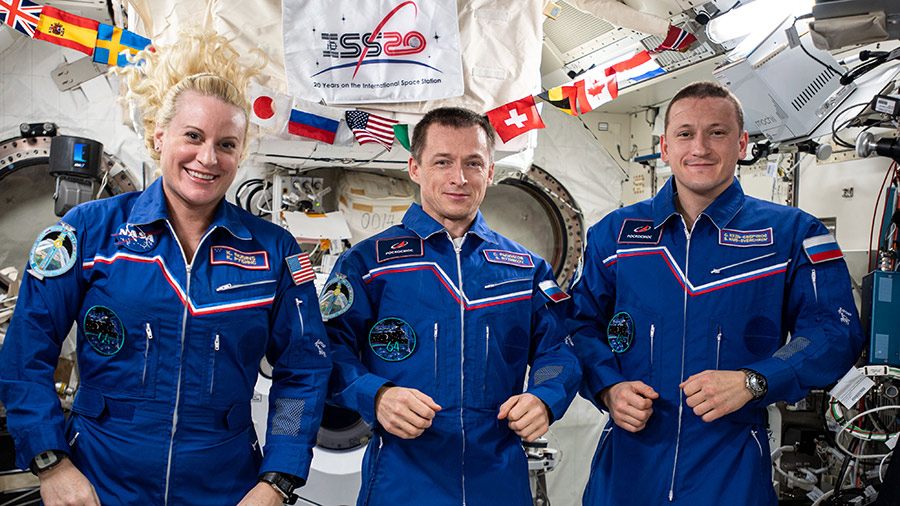 Botany and technology research were the primary science objectives on Tuesday aboard the International Space Station. The Expedition 64 crew is also stepping up preparations for an upcoming spacewalk.
Scientists on the ground use the orbiting lab's microgravity environment to explore phenomena that can't be observed or are degraded on Earth's surface. The research observations on the station provide insights that can improve health and advance industry on Earth and in space.
Space botany is a critical research area as researchers and mission managers plan and learn to sustain crews on long-term missions to the Moon, Mars and beyond. Today, Flight Engineer Kate Rubins installed a science carrier, or tray that plants grow in, and then added water inside the Advanced Plant Habitat located in Europe's Columbus laboratory module.
Rubins then moved on to a technology study seeking ways to improve spacesuit thermal and water controls. She reviewed procedures and installed gear for the experiment demonstrating how evaporating water cools the suits and avoids contamination and corrosion of suit components.
The crew's first spacewalk is planned for Nov. 18 outside the station's Russian segment. Cosmonauts Sergey Ryzhikov and Sergey Kud-Sverchkov spent Tuesday organizing their spacewalk tools and preparing Orlan spacesuit components in the Poisk module's airlock. The Russian duo will spend about six hours during the spacewalk working on maintenance and science tasks.