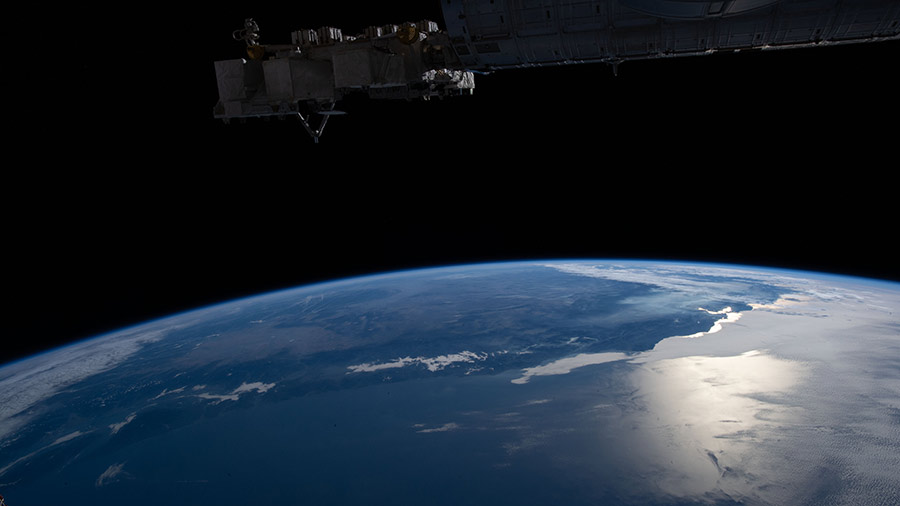 Science, robotics training and lab maintenance took precedence Friday alongside ongoing spacewalk preparations aboard the International Space Station. The Expedition 64 crew is also getting ready to expand with the addition of four Commercial Crew astronauts.
It is a busy period for NASA and its international partners as SpaceX gets ready to launch its next Crew Dragon vehicle with three U.S. astronauts and one Japanese astronaut on Nov. 14. Two Russian cosmonauts aboard the orbiting lab are also gearing up for their first spacewalk on Nov. 18.
Meanwhile, NASA Flight Engineer Kate Rubins stayed busy this week on a technology study that explores how water evaporation can keep spacesuits cool. Today, she collected and stowed water samples for analysis that could help engineers improve heat rejection and temperature controls in spacesuits.
Rubins started the day practicing her robotics skills on a computer before installing student-controlled camera gear that photographs Earth landmarks. The two-time station visitor also put on her technician cap today and serviced life support gear that removes carbon dioxide from the station's atmosphere.
Commander Sergey Ryzhikov has been gearing up for his first spacewalk with Flight Engineer Sergey Kud-Sverchkov. The duo from Roscosmos spent Friday activating and inspecting their Orlan spacesuits and checking control panels in the Poisk module. They will exit Poisk into the vacuum of space for a six-hour spacewalk for maintenance and science work on the Russian segment of the station.
Back on Earth, four astronauts are preparing to launch Saturday, Nov. 14, to the station aboard the SpaceX Crew Dragon spacecraft. The quartet, with Commander Michael Hopkins, Pilot Victor Glover and Mission Specialists Shannon Walker and Soichi Noguchi, are in quarantine as part of routine "flight crew health stabilization." They will head to Florida from Houston on Sunday for final mission preparations. For a launch on time, the first operational crew mission from SpaceX would dock about eight-and-half-hours later to the Harmony module's forward-facing international docking adapter.