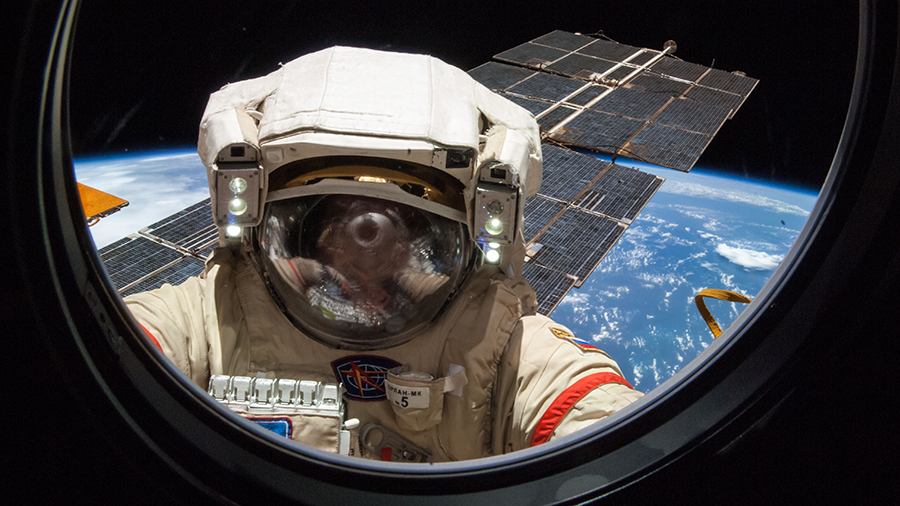 Expedition 64 Commander Sergey Ryzhikov and Flight Engineer Sergey Kud-Sverchkov of the Russian space agency Roscosmos are preparing for their exit from the station's Poisk docking compartment airlock at approximately 9:30 a.m. EST to begin a spacewalk planned for about six hours to service the International Space Station.
The primary objective during the spacewalk will be to relocate an antenna from the Pirs docking compartment to the Poisk module, the first in a series of tasks that will prepare the Pirs module for decommissioning, undocking, and disposal. The Earth-facing Pirs module will be replaced by the new Russian Multipurpose Laboratory Module, named "Nauka," Russian for "science."
The cosmonauts will also conduct leak inspections outside the Poisk hatch, replace a fluid flow regulator on the Zarya module, retrieve hardware that measures space debris impacts, and reposition an instrument used to measure the residue from thruster firings.
Coverage of the spacewalk is now underway on NASA Television and the agency's website.
Learn more about station activities by following @space_station and @ISS_Research on Twitter as well as the ISS Facebook and ISS Instagram accounts.