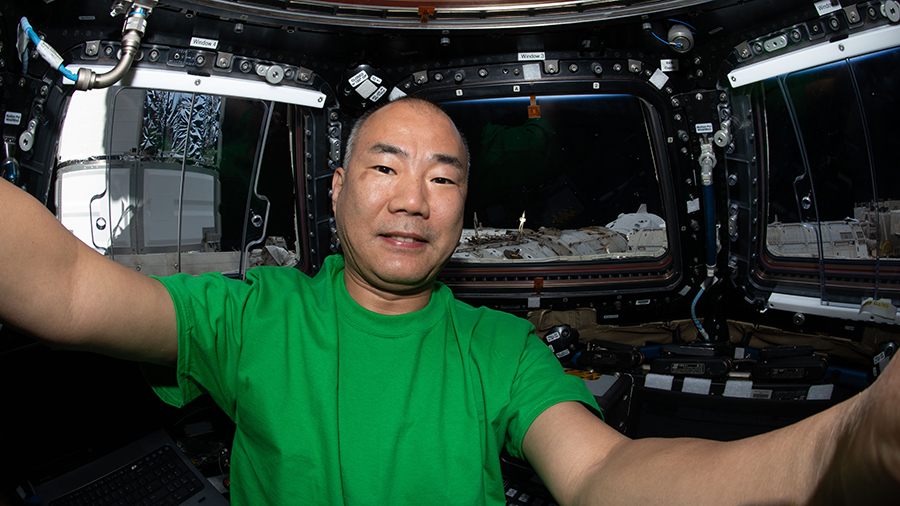 The seven-member Expedition 64 crew has synched up its schedule following a busy week that saw the arrival of the SpaceX Crew-1 mission and a Russian spacewalk.
The International Space Station's four newest crew members are fitting in a variety of space research today. The quartet also continues to get up to speed with station systems and procedures.
Flight Engineers Michael Hopkins and Victor Glover, the SpaceX Crew Dragon commander and pilot, respectively, researched how their dexterous manipulation is affected by microgravity. The Grip study may influence the development of future space systems and interfaces as NASA plans missions to the Moon, Mars, and beyond.
JAXA astronaut Soichi Noguchi, now on his third space mission, set up the Avatar-X robotic camera experiment then worked on a specialized incubator that can generate artificial gravity. NASA astronaut Shannon Walker, who last served aboard the station in 2010, installed an air-particle monitor in the Tranquility module and later continued her ceramic manufacturing research.
The two Expedition 64 cosmonauts, Sergey Ryzhikov and Sergey Kud-Sverchkov, cleaned their Russian Orlan spacesuits today following Wednesday's spacewalk. The duo spent six hours and 48 minutes readying the station's Russian segment for the Nauka multipurpose laboratory module.
NASA Flight Engineer Kate Rubins collected radish leaf samples being grown inside the Advanced Plant Habitat. Rubins then switched over to lab maintenance, checking water tanks and filters in the Destiny laboratory module's life support rack.