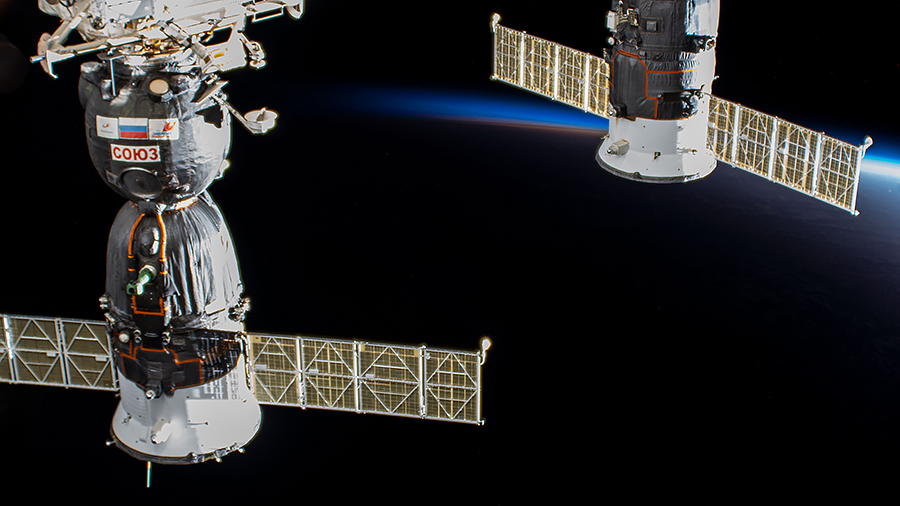 Human research was the prime area of study today aboard the International Space Station. Results are helping NASA and its international partners keep astronauts safe and healthy on long term space missions.
Flight Engineers Michael Hopkins and Victor Glover took turns today exploring how weightlessness impacts their hand-eye coordination. The GRASP study, sponsored by the European Space Agency (ESA), explores how microgravity affects a crew member's central nervous system. That experiment has been under way at the orbiting lab since 2016, providing researchers critical data and insights on how astronauts adapt to living and working in space.
Commander Sergey Ryzhikov and Flight Engineer Sergey Kud-Sverchkov, the two Expedition 64 cosmonauts, participated in a Russian exercise study today. The duo worked out on a treadmill in the Zvezda service module while attached to a variety of sensors. Observations could lead to improved crew training techniques and more effective workouts on the way to the Moon, Mars, and beyond.
NASA Flight Engineer Kate Rubins readied an external exposure experiment this morning that will be placed outside Japan's Kibo laboratory module. Afterward, she resumed her work exploring the behavior of water droplets that may lead to more advanced fuel and life support systems.
Japanese astronaut Soichi Noguchi, on his third space mission, set up hardware for a fiber optics study then organized stowage space in the Kibo lab. Flight Engineer Shannon Walker of NASA spent most of Tuesday on maintenance servicing spacesuit batteries and working on stowage tasks in the Tranquility module.