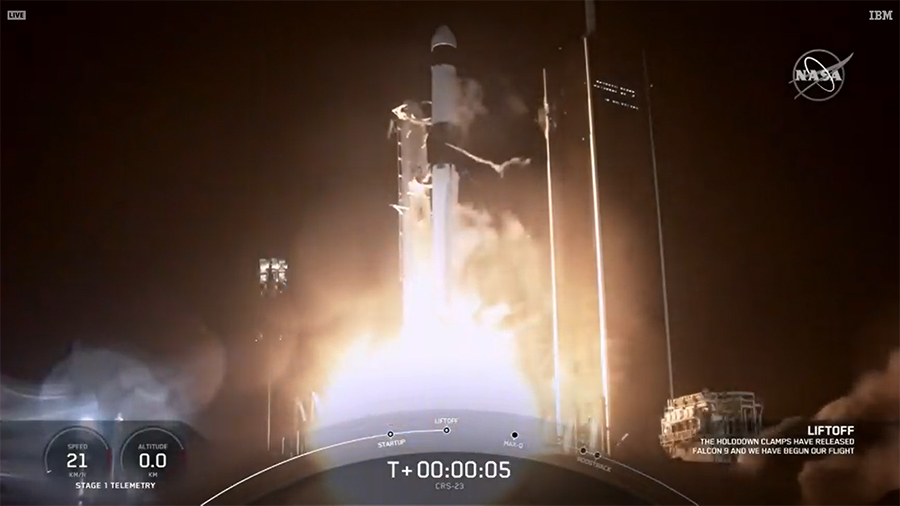 Dragon successfully launched on the SpaceX Falcon 9 rocket at 3:14 a.m. EDT from NASA's Kennedy Space Center in Florida, carrying more than 4,800 pounds of research, crew supplies and hardware to the International Space Station. At the time of the launch, the station was flying south of Australia.
NASA Television and the agency's website continue to provide live coverage of the ascent. About 12 minutes after launch, Dragon separates from the Falcon 9 rocket's second stage and begins a carefully choreographed series of thruster firings to reach the space station.
Learn more about station activities by following the mission blog, @space_station and @ISS_Research on Twitter as well as the ISS Facebook and ISS Instagram accounts.