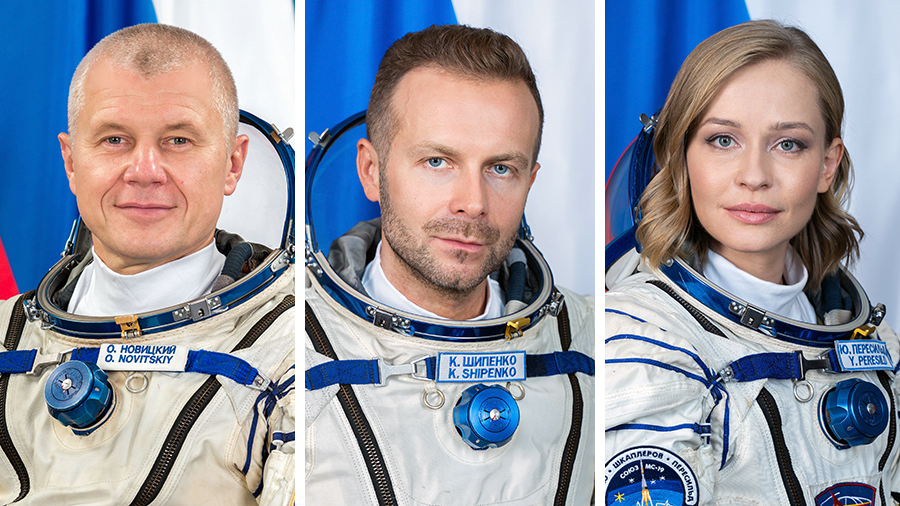 NASA is providing live coverage on NASA TV, the agency's website, and the NASA app as Russian cosmonaut Oleg Novitskiy of Roscosmos and Russian actress Yulia Peresild and Russian producer-director Klim Shipenko prepare to return to Earth from the International Space Station.
The trio will bid farewell to the Expedition 65 crew at 4:35 p.m. EDT and later will close the hatch to their Soyuz MS-18 spacecraft around 5:45 p.m. to begin the journey back to Earth. They will undock from the station's Nauka Multipurpose Laboratory Module at 9:14 p.m., heading for a parachute-assisted landing at 12:36 a.m. (10:36 a.m. Kazakhstan time) Sunday, October 17, on the steppe of Kazakhstan.
Coverage of the farewells will be followed by undocking coverage at 9 p.m. that will include a replay of hatch closure, with coverage of the Soyuz deorbit burn and landing beginning at 11:15 p.m.
Learn more about station activities by following the space station blog, @space_station and @ISS_Research on Twitter, as well as the ISS Facebook and ISS Instagram accounts.